Latest News
Why Use Temporary Surface Protection Products?
February 8, 2018
Save time and money (Consider the extra costs involved with repairing damage to finished surfaces).
Provides a professional look and feel to your clients and shows them that you go the extra mile!
Avoid disruption to your construction schedule.
Maximize your profitability on your projects.
Prevent damage to your reputation.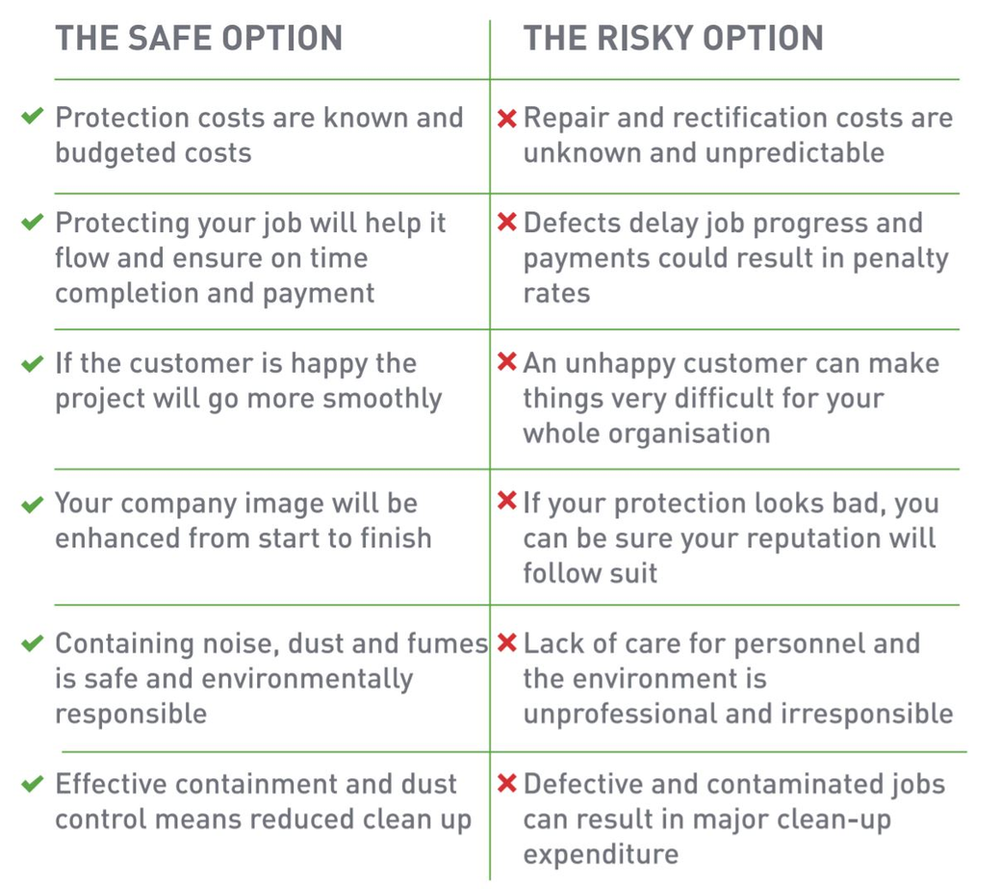 #TemporarySurfaceProtection #WhyProtect #FloorProtection #TemporaryFloorProtection #ConstructionProtection #TemporarySurfaceProtectionProducts