Risk Removed.
Trusted By Construction Professionals Nationwide For
High-Performance Temporary Surface Protection Solutions

About Axiom
WATCH THE FULL VIDEO
Why Axiom?
Our industry-leading experts do one thing really, really well: help you save time, save money and look good on every jobsite. We'll actively help you find the best way to remove the risk of damage to your project schedule, profits, and reputation by protecting finished surfaces with high-performance temporary surface protection solutions. Risk Removed.
It's Simple, We Help You…
Because jobsite damage means having to find extra time for repairs, we help you remove the risk of schedule-wrecking delays and revisits.
No construction professional likes to see a needless waste of your jobsite budget, making protection from damage a no-brainer investment that pays off.
Temporary surface protection products help create a safer, cleaner, better looking jobsite - plus it makes a big impact on your clients and trades.
Latest Surface Protection Innovations
As the industry leader, we never stop searching for the latest temporary surface protection innovations to add to our in-stock range of high-performance products.
Axiom & Sustainability
At Axiom, we understand the significance of sustainability in your projects. That's why we're thrilled to introduce our new sustainability branding to make your choices easier than ever.
Re-Cycled – contains reclaimed resources, reducing our carbon footprint.
Re-Usable – designed to be used multiple times, reducing waste and promoting environmental responsibility.
Look for our new icons to choose products purpose-made to support your project's sustainability goals.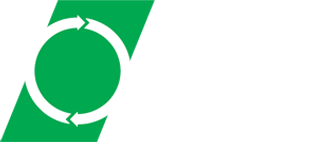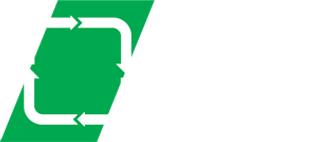 Rapid Direct-To-Jobsite
Delivery
Substantial stocks close to you mean you get the products you need where, and when you need them

Complete Jobsite
Protection
Because temporary surface protection is all we do, we've got an answer for every surface protection challenge

Extreme Customer
Service
Construction professionals count on us for personal and expert support before, during, and after your order
What customers say
After using this material on multiple projects to protect a variety of surfaces from ceramic tile to carpet tile I have not found another product that offers the versatility and quality of protection that Axiom Fleece provides. The ease of installation and removal is also a huge advantage and saves time and money on every project I have completed. To add to this the waterproof protection is second to none and I have yet to have a issue with paint etc. seeping through to the finished floor beneath. All around great product at a reasonable price.
Superintendent, Bird Construction
I was very happy with the protection products from you, especially the protection board. We were able to use it as floor protection as well as temporary vertical hoarding, both with great success. I will definitely be using the products on my next project.
Supervisor, PCL Construction
I am impressed with the level of damage it can endure and I will definitely be using your product on future projects.
Superintendent, Clark Builders
I have been ordering from Axiom for a few months now and will be continuing to do so. Axiom has been providing great customer service and we have taken notice here in the Ottawa area. The Senior members of our team have Axiom in mind and we will be looking forward to using your products more in the future.
Assistant Superintendent, EllisDon Construction
I have to say I like the new Armour Grip Terra Mat, it's nice to be able to leave it out over the ice/slippery conditions and know that all you have to do is give it a shake off and its good to go again. Nice when we have things thawing during the day and freezing overnight, the Mat is keeping good traction and does not slide on the ground.
Superintendent, Chandos Construction
Order has been received. Very impressed with the speedy delivery.
Construction Professional, Pomerleau
The multi-use tape works great. The entrance doors are just one of the areas that we used it for. Thanks for the great service!
Project Coordinator, Silex Canada
Axiom By The Numbers
5
Distribution Centres Across North America
7+ M
Over 7M sq.ft. Of Temporary Floor Protection In Stock
300+ K
Over $300K Given Back To Community Organizations
7
Celebrating 7 Years In Business