Risk Removed.
Trusted By Construction Professionals Nationwide For
High-Performance Temporary Surface Protection Solutions
About Axiom
WATCH THE FULL VIDEO
Why Axiom?
We'll actively help you find the best way to remove the risk of damage to your project profits and schedule by protecting finished surfaces. Bottom line? Our temporary surface protection stops damage to your reputation.
It's simple, we help you…
Because jobsite damage means finding time for repairs, we remove the risk of schedule-wrecking delays and revisits.
No construction professional likes to see a needless waste of their jobsite budget, making damage protection a no-brainer.
Temporary surface protection products help create a safer, cleaner, better looking jobsite PLUS a big impact on clients.
Surface Protection Innovations
We're the market leaders because we never stop searching for the latest temporary surface protection innovations to add to our product range.
Rapid Direct-To-Jobsite Delivery
Substantial stocks close to you mean the products you need when you need them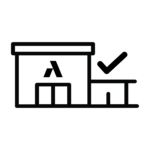 Complete Jobsite Protection
Because temporary surface protection is all we do, we've got an answer for every surface protection problem

Extreme Customer Service
Construction professionals count on us for personal and expert support before, during and after they work with us
What customers say
Axiom have provided me with surface protection products on two projects to date, and have been excellent in both their customer service and delivery times. My main focus was to find products that were durable, which in turn would save projects money by not having to regularly replace damaged protection. In Axiom, I found both the products and the durability required.
SUPERINTENDENT, STUART OLSON - CANADA
Axiom provide us with premium protective tape that saved us and our clients thousands of dollars in dealing with aluminum frames damages and scratches during construction.
OPERATIONS MANAGER, CUSTOM METAL CONTRACTING - ALBERTA
The grey armour board works perfectly for us on jobs where we need to do a hard hoard to contain our work area.
SERVICEMASTER RESTORATION - BRITISH COLUMBIA
The protection board we ordered was exactly what we needed. Less than half the cost of plywood that we had planned on using, and the guys can lift ten sheets at a time by themselves instead of two guys moving one sheet at a time. We were planning on having 6mil poly underneath the sheets, but since these are already waterproof there's no need.
SITE SUPERINTENDENT, FARMER CONSTRUCTION - BRITISH COLUMBIA
We are so happy that we bought these sheets, we have had so much traffic, and a trade was using a ladder with no shoes. We are pretty confident this product gave us major protection. Also we were amazed how easy they were to order, and how fast they arrived. We will definitely use Axiom again and refer to other projects!!
N.X.II HOLDING LTD. - BRITISH COLUMBIA
Confirmed. Order has been received. Very impressed with the speedy delivery.
POMERLEAU - ONTARIO
Axiom By The Numbers
4
Distribution Centres Across North America
5+ M
Over 5M sq.ft. Of Temporary Floor Protection In Stock
100+ K
Over $100K Given Back To Community Organizations
5
Celebrating 5 Years In Business