Our Latest Product Catalogue
View Online, Download, Or Get A Printed Copy.
Our Product Catalogue Edition 7 is packed with 80 pages of in-stock temporary surface protection solutions, ready to help you remove risk on your jobsite.
Available to download or view online. Need a printed copy? Just ask! We'll send it right away.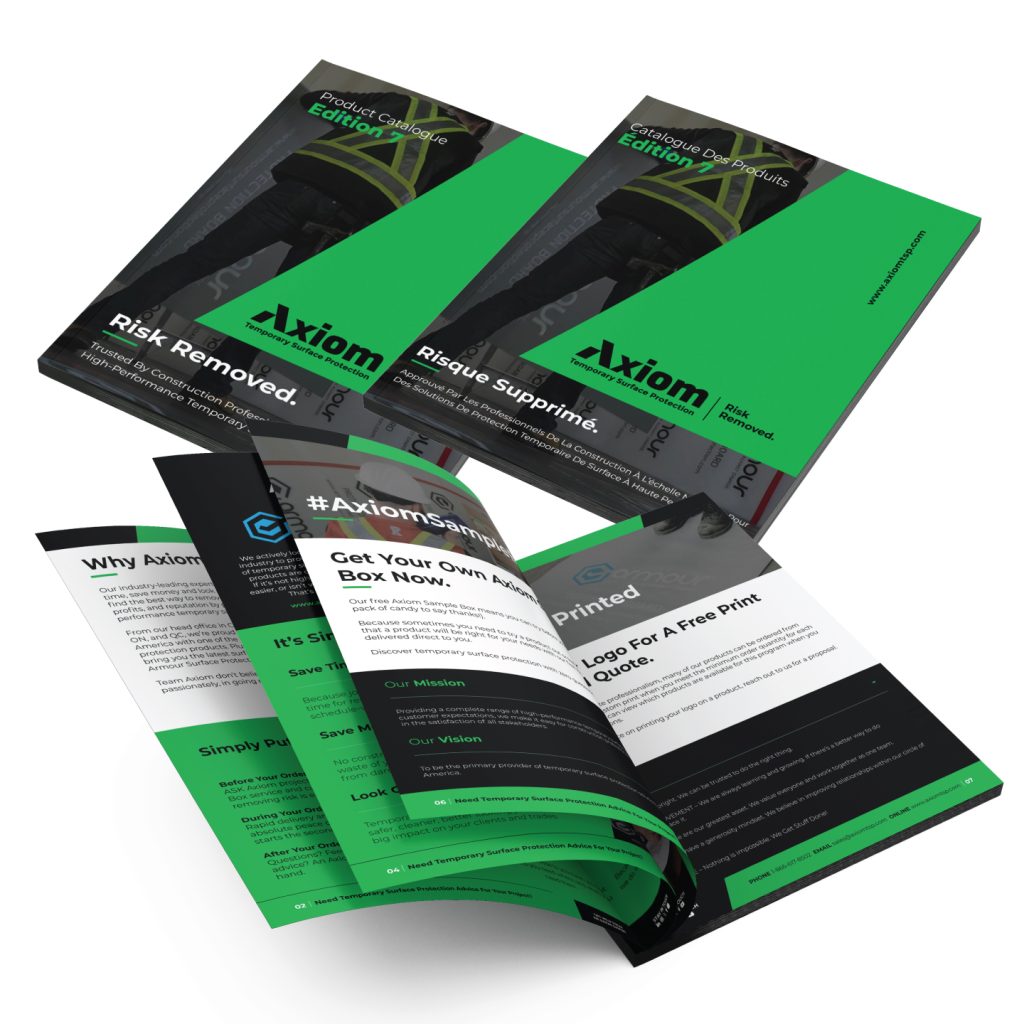 It's Simple, We Help You…
Because jobsite damage means having to find extra time for repairs, we help you remove the risk of schedule-wrecking delays and revisits.
No construction professional likes to see a needless waste of your jobsite budget, making protection from damage a no-brainer investment that pays off.
Temporary surface protection products help create a safer, cleaner, better looking jobsite - plus it makes a big impact on your clients and trades.
What customers say
I can say that your team is very responsive to orders and are on time when they say it will be delivered.
Senior Site Superintendent, Fillmore Construction Management
Axiom products are an absolute life saver on all of our projects. Worth every dollar spent! Thanks for all the support.
Project Manager, Dependable Renovations
As far as assistance, communication and customer service, you have exceeded any expectations.
Project Manager, The Michael Thomas Group
These protectors [Armour Stair Tread Protector] are AWESOME!! I can't believe how well they have held up to daily construction site usage – please find the attached photos of what they look like after constant abuse for 3 weeks or so. I'll be honest, my Superintendent was a little skeptical when I told him total cost, but these have performed as-good or better than anything we've tried that's multiples more expensive.
Project Engineer, PC Construction
I wish we would have bought one [Seam Tape Dispenser] years ago. Time and knee saver!
Project Manager, BNE Contractors
I wanted to reach out and say how happy I am with the product and service. Miles better that what we've been using. I'm implementing your product moving forward.
General Manager, Duffy + Associates Design Build