Latest News
How To Protect Showers From Getting Damaged During Construction And Renovations
April 8, 2020
Shower trays and bases are extremely vulnerable during a construction or renovation process as they are often installed before the rest of the finishing work has been completed around it. Would you rather protect it up front and avoid damage completely, or run the risk of having to repair scratches and damage to your showers which will never be quite the same as new? Here are some simple and effective solutions to help you #defendagainstdamage.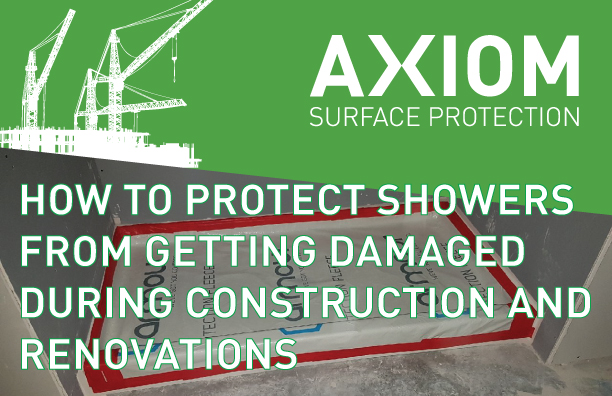 ARMOUR PROTECTION FLEECE
Tacky anti-slip coating on the underside, and a waterproof breathable layer on top for excellent protection
160 gsm polyester
Great for concrete, hardwood, tile, carpets, linoleum, and any other hard surfaces
Manufactured from non-woven synthetic fibres
The top side acts as a barrier against liquids and the underside acts as an anti-slip material
Armour Protection Fleece works great as a temporary protection solution on showers as it stays in place and can be further secured with Armour Tape. Simply roll it out and cut it to length, then lay it over your shower tray and press it into place.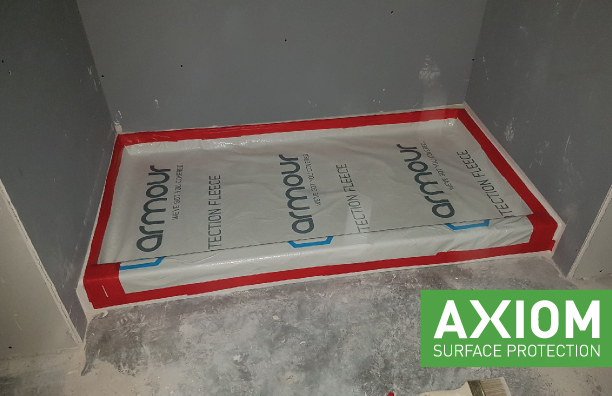 ARMOUR PROTECTION BOARD
Lightweight, waterproof, flexible, and easy to cut
Impact resistant
Easy to use and install
Lays flat and easily bends and flexes
Armour Protection Board works very well for protecting showers because it is fully waterproof, easy to cut to the exact required size, and can be held in place with Armour Tape to secure it. We have different thicknesses and densities of Armour Protection Board, depending on the level of protection you require for your project.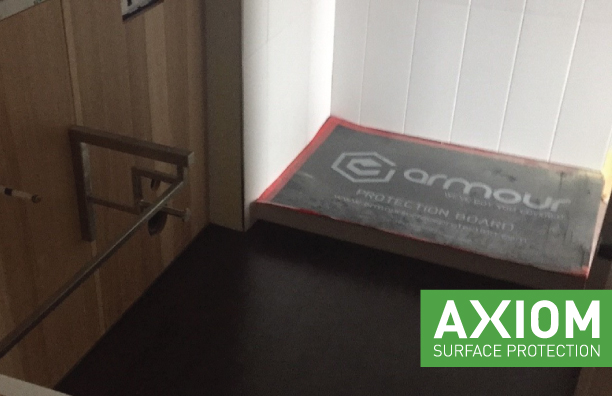 ARMOUR MULTI-USE PROTECTION TAPE
A thicker and more durable film for temporary protection of hard surfaces during construction or renovations
Clean removal without leaving residue
Armour Multi-Use Protection Tape is a thick film product that works as an excellent solution to temporarily protect showers. It is available in 3in, 6in, and 12in wide rolls and you simply roll it out and apply it to the shower base, and remove it cleanly once finished.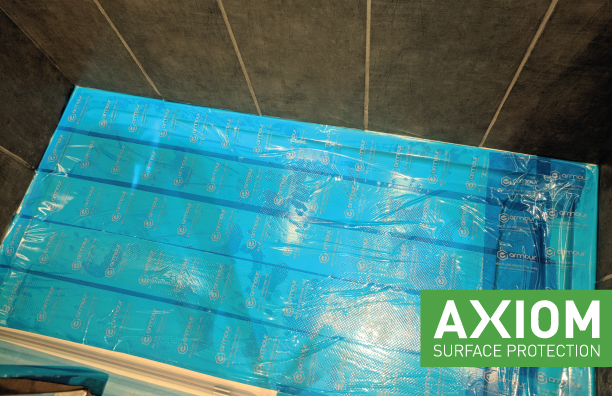 If you'd like to talk to an expert in temporary surface protection solutions, about your project anywhere in Canada, then reach out!
You can view our various Temporary Surface Protection products at ,www.axiomsp.ca/product/s
Please reach out to one of our specialists for your project needs to answer your questions and to help you with samples and pricing.
#TemporaryFloorProtection #TemporarySurfaceProtectionProducts #CanadaFloorProtection #Construction #FloorProtection #TemporarySurfaceProtection #CanadianConstruction #ConstructionProtection #ConstructionProfessional #SiteSuperintendent #SiteSupervisor #ConstructionManager #ArmourProtectionBoard #BulldogBoard #BulldogBoardFloorProtection #FloorProtectionCanada #ConstructionFloorProtection #BulldogBoard #MullionProtection #TemporaryFrameProtection #TemporaryWindowProtection #GlazingProtection #WindowMullionProtection #AluminumMullionProtection #SlabOnGrade #ConcreteSlab #ConcreteProtection #ConcreteFloorProtection #ConcreteSlabProtection #AxiomSurfaceProtection #CanadaWide #DefendAgainstDamage