Floor Protection
Our Most Popular Temporary Floor Protection And WHY
September 9, 2022
Ready to Prevent Jobsite Surface Damage? Start Here!
No professional likes to waste time and money on a jobsite! That's why North America's most successful construction businesses and construction pros regularly invest in temporary surface protection now to save repair costs later.
So, if you're just making the switch to purpose-made protection, welcome! You're in good company.
Ready for jobsites with less wasted budget, less wasted time and a more professional appearance? Simply read on for a quick tour of the must-see temporary surface products our experts think you should know about (whether you're new to 'TSP' or not!)…
Jobsite Surface Protection Products: Five Essentials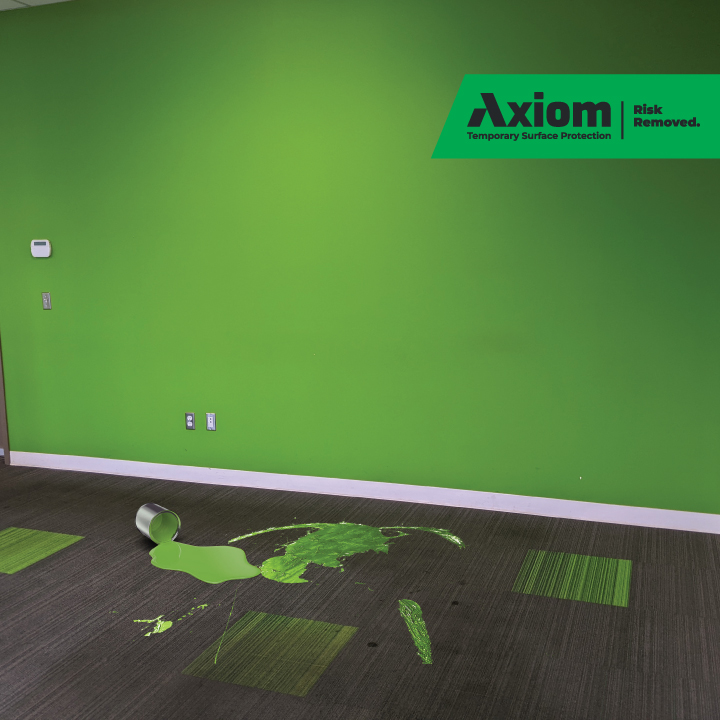 We asked our specialists to highlight five unmissable best sellers PLUS reveal how they'll make a difference on jobsites:
• 1, The risk: Carpet damage
✔ The solution: Construction professionals love Armour Premium Carpet Film. Why? Because it protects against damage like tracked-in dirt, paint spills, dust and debris quickly and easily. It's renowned for being great value, high quality, not leaving a sticky residue and being ultra-reliable without ripping, every time.
Tip: Want to make a big impression? Ask about custom printing your carpet film.

• 2, The risk: Multi-surface protection needed
✔ The solution: Easy! Armour Protection Board, available here in three thicknesses, can be used to protect glazing and windows, floors, cabinets, walls, countertops, showers, doors, and more
Tip: Armour Protection Board – Translucent is ideal for areas where allowing light to pass through would make for a better jobsite.

• 3, The risk: Fixing tape splitting or residue
✔ The solution: We'd go so far as to say Armour Multi-Use Protection Tape should be close to hand for almost every jobsite. Why? Because its thick and durable design also gives cost-effective protection against damage such as scuffs, scratches, and dust on any hard surface AND removes cleanly.
Tip: Commonly used to protect showers, bathtubs, sinks, handrails, door and window frames, curtainwall glazing, mullions, door thresholds and much more!
• 4, The risk: Extra spill risk on a jobsite
✔ The solution: Armour Defender Guard can be relied on for spill protection simply because it absorbs liquid without weakening. Plus, it offers extreme grip underside, rolls out flat and can be cleaned or vacuumed then reused!
Tip: Often used with Armour Tape.
• 5, The risk: Time wasted using generic fixing tape
✔ The solution: Installing surface protection products with generic fixing tape means a risk of tearing, residue and gradual failure (including due to heat). This all adds up to wasted time on a jobsite. Instead, Armour Tape is trusted by construction professionals across North America thanks to its UV stabilized design, 60-day clean removal and serrated edges for easy use at speed.
Tip: Supplied as fast as next day in red but other colours are available as a special order.

Axiom Temporary Surface Protection products are available FAST thanks to our substantial inventory and network of distribution centres.
Keep reading to discover how to access every temporary surface protection you'll need with free support including our Sample Box service!
Ordering Temporary Surface Protection for Your Jobsites