Latest News
New Product | Why This All Terrain Solution Is A Must For Jobsites
February 2, 2022
We make sure every Axiom product is tried, tested and worthy of our customers. But rarely has there been such a perfect match for Axiom clients, especially construction professionals, as our just-launched Armour Grip-Terra Mat.
Why? Because the Grip-Terra puts a temporary, reusable and grippy surface across mud, gravel, ice and snow quickly and very very easily. Let's take a closer look…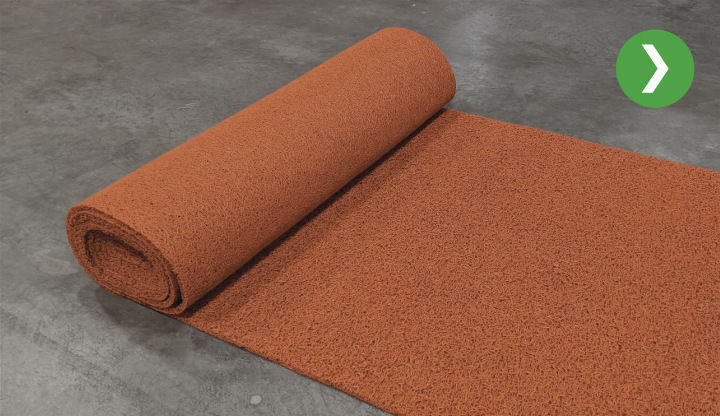 Introducing: The Armour Grip-Terra Mat
Resources distributed by WorkSafeBC outline that nine methods of reducing slips and trips in the workplace are available to an employer: workplace design, flooring composition, contamination control, cleaning, housekeeping, environment, footwear, work procedures and human performance. Clearly when working outdoors, and assuming suitable footwear is already being worn, the most practical and cost-effective solution for the risk of slipping on wet, icy or snow-covered ground is a simple, roll-out ground cover. That's why the superb features of the Armour Grip-Terra Mat make this product an obvious choice: ✓ Made for tough weather conditions: Thick, heavy-duty permeable rubber material allows water and dirt to pass through.
✓ Designed to perform: Excellent grip, every time.
✓ All-terrain means all-terrain: Takes any type of rough ground, including ice or snow, in its stride.
✓ Highly visible: A bright orange design for substantially improved pathway safety.
✓ Clean and use again: Each mat is extremely easy to wash down for reuse.
Our temporary surface protection specialists consider the Grip-Terra Mat a high-recommended safety and efficiency enhancement for almost any Canadian construction site.
Using Your Grip-Terra Mat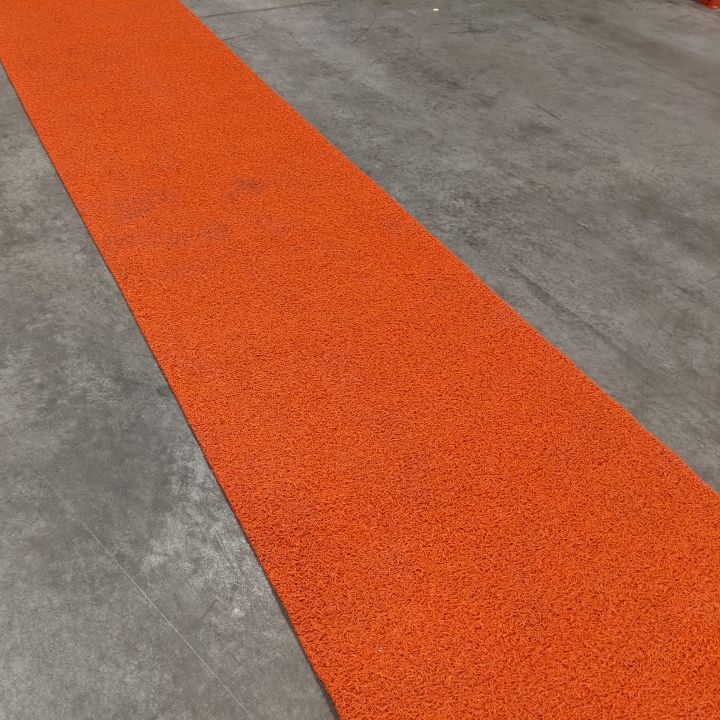 Using a Grip-Terra Mat couldn't be easier: simply roll your mat out on-site to create a visible, durable pathway. It can even be cut to size for surfaces like stairways.
The rubber surface is purpose-made to stay in place but can be secured if you prefer, and the bright orange design means a clear, comfortable surface can be in place to guide site traffic within seconds.
Our advice? Consider using the Grip-Terra mat on smooth surfaces as well to avoid making a mess (so, less clean-up time!) and to create a safe, visible pathway through your site.
Keeping a supply of Grip-Terra Mat as your go-to for a cleaner, safer worksite means the product is ready to use – and reuse – instantly wherever it is needed.
How to Order Your Grip-Terra Mat Sample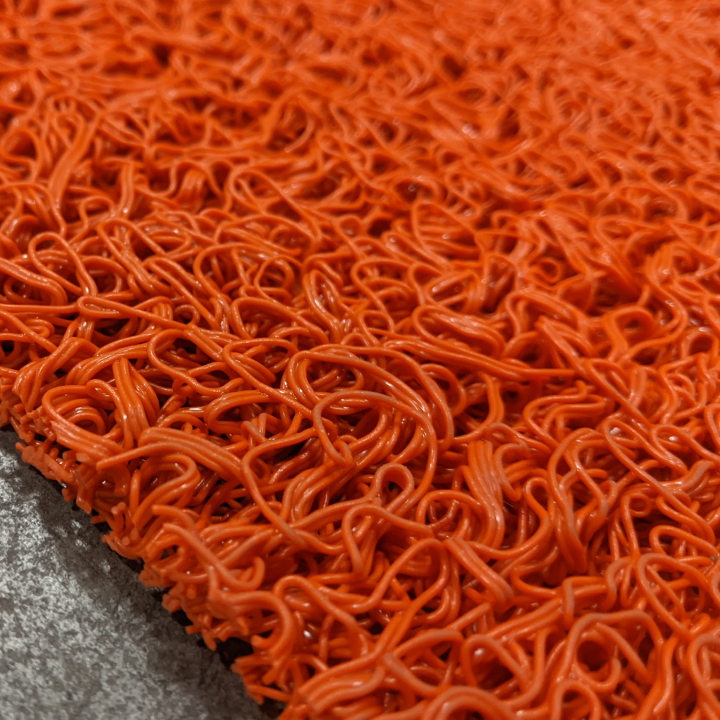 Full order details, including pricing, for the Armour Grip-Terra Mat are available here.
Requests for a sample to assess the superb durability of the Grip-Terra mat and check how it can work for your projects are very welcome.
To order your sample mat (and a free pack of candy as a thanks from us!) simply send us your details ,here and we'll send it out without delay. A downloadable spec sheet is available here.
To go ahead and request a competitive quote, or if you have any questions, simply Ask Axiom for a fast, expert response.
The Axiom Difference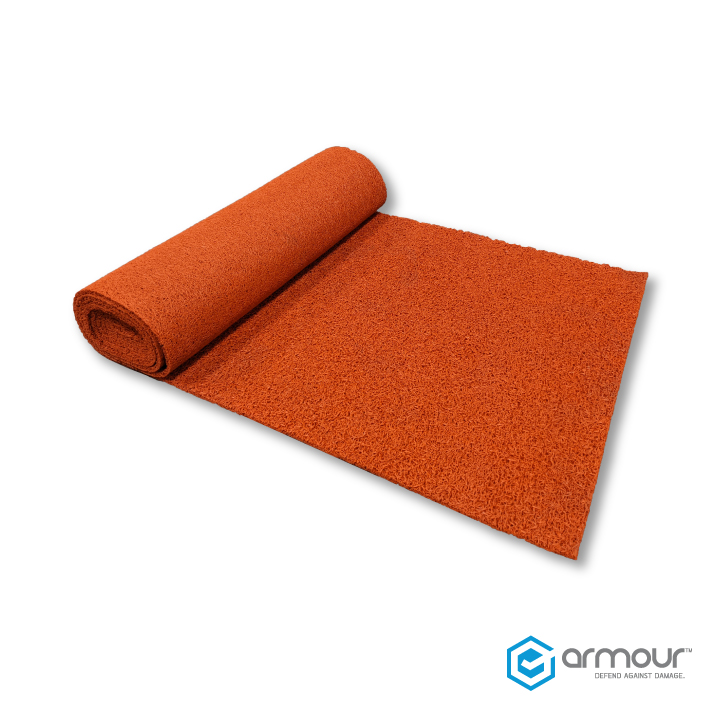 Why Axiom? It's simple. We don't believe in 'traditional customer service'. We believe, passionately, in going much, much further.
Our free Project Assistance for construction pros means live, expert and in-depth help with temporary surface protection challenges. Every time. Book your virtual session here.
The Axiom expert you'll speak to eats, sleeps and breathes temporary surface protection. After all, we're the subject specialists because it's all we do! Plus, our renowned, rapid delivery service is about to get even faster across Canada thanks to a Vancouver Distribution Centre joining our centres in Calgary and Toronto.
This means delivery direct to your site as soon as the next day. Questions? Ask our temporary surface protection specialists today. We're here to help.
See also: How to Choose Temporary Floor Protection, Protecting Polished Concrete from Construction Damage
#TemporaryFloorProtection #TemporarySurfaceProtectionProducts #CanadaFloorProtection #Construction #FloorProtection #TemporarySurfaceProtection #CanadianConstruction #ConstructionProtection #ConstructionProfessional #SiteSuperintendent #SiteSupervisor #ConstructionManager #ArmourProtectionBoard #BulldogBoard #DefendAgainstDamage #BulldogBoardFloorProtection #FloorProtectionCanada #ConstructionFloorProtection #BulldogBoard #MullionProtection #TemporaryFrameProtection #TemporaryWindowProtection #GlazingProtection #WindowMullionProtection #AluminumMullionProtection #SlabOnGrade #ConcreteSlab #ConcreteProtection #ConcreteFloorProtection #ConcreteSlabProtection #AxiomSurfaceProtection #StairProtection #Stairs #TemporaryStairProtection #Canada #SiteProtection #StairTread