Dust Control
What Is Temporary Surface Protection? 5 Ways It Saves You Time And Money
March 7, 2022
Here's a thing the most successful construction professionals we work with always realize: temporary surface protection doesn't just protect a jobsite surface. It also protects your time and budget.
That's why we asked our surface protection experts to reveal how specialist products can be used to create more profitable and more efficient jobsites by removing the waste caused by accidental damage to surfaces like floors, stairs and doors.
Read on to discover how temporary surface protection protects your jobsite 'bottom line' and why this makes 'damage prevention, not damage cure' an essential ethos for your work.
What is Surface Protection: The Golden Rule… Time is Money!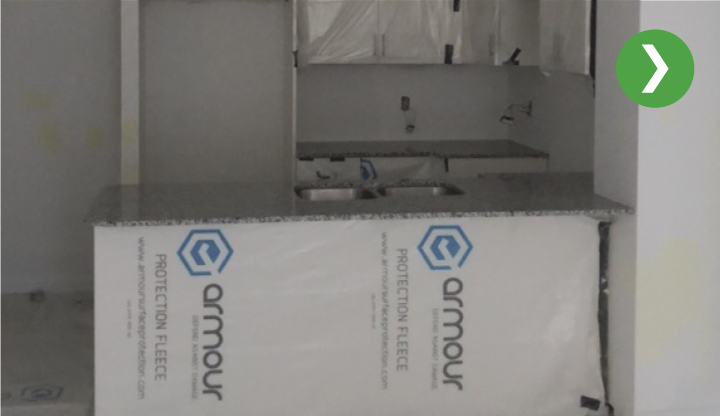 Ultimately, a job without the need for damage repairs and unnecessary visits back to the jobsite to resolve issues is a more profitable job. Simple.
Here are five ways you can use this essential construction truism to lock in your profit every time you prepare for a new task:
1, Remember, accidents happen: We're all human! Damage and spills WILL occur simply because you're a skilled tradesperson, not a robot. Accepting this and taking steps to 'insure' against the cost of repairing damage to finished surfaces up front is essential for efficient working. Tip: We offer a free Ask Axiom virtual advice session to help pick the right products for your jobsite. To access your session just click here. 2, The right products save time by design: Not all temporary surface protection products are created equal. Wasting time on, for example, low-quality paper floor protection sheets that will tear or carpet protect film that leaves a residue mean the solution ADDS work instead of saving time.
Keep in mind that products designed to be installed quickly, that work well with no further attention and can be removed easily are the 'sweet spot' between protection cost vs protection effectiveness. Again, time is money!
Tip: We're proud to stock products no one else in Canada or North America can supply. And we never, ever stock a product unless it's tried, tested and proven to work. Find out more here.
3, Repeat custom starts here: A safe, tidy and clean jobsite plus a defect-free job means valuable word of mouth or even repeat custom for you. Damage protection is a big factor in making this happen. Preparing the site, preventing damage then handing over an immaculate final result is as satisfying as it is profitable. Tip: For a superbly professional jobsite appearance AND head-turning promotion for your work lookout for custom printable temporary surface protection products. They're highly recommended for amazing impact.
4, Protect your schedule: As well as the frustration of a job going over time, there's an impact on your new customer AND the damage to client satisfaction this causes. Worse, making repeat visits to resolve issues is a disaster for efficiency and jobsite profit.
Having to take time to repair surface damage is a sure way to knock your schedule off balance, not to mention cause annoyance to customers along the way.
Tip: Actively showing customers the measures you've taken to protect finished areas can give reassurance, boost your reputation and enhance client satisfaction.
5, Safety is everything: Accident prevention saves time, money, ensures compliance with obligatory safety standards and, most of all, it keeps you and your colleagues safe.
A tidy and well-protected site not only looks good and protects profit but also keeps trip hazards to a minimum.
Tip: Reminder! Cheap, low-quality surface protection not only looks amateurish but can rip and tear, causing an additional trip hazard!
The benefits of professional temporary surface protection certainly don't stop there, but these five essentials highlight the surface protection benefits every construction professional should take into account before arriving at a jobsite.
What is Surface Protection: Help to Find the Right Products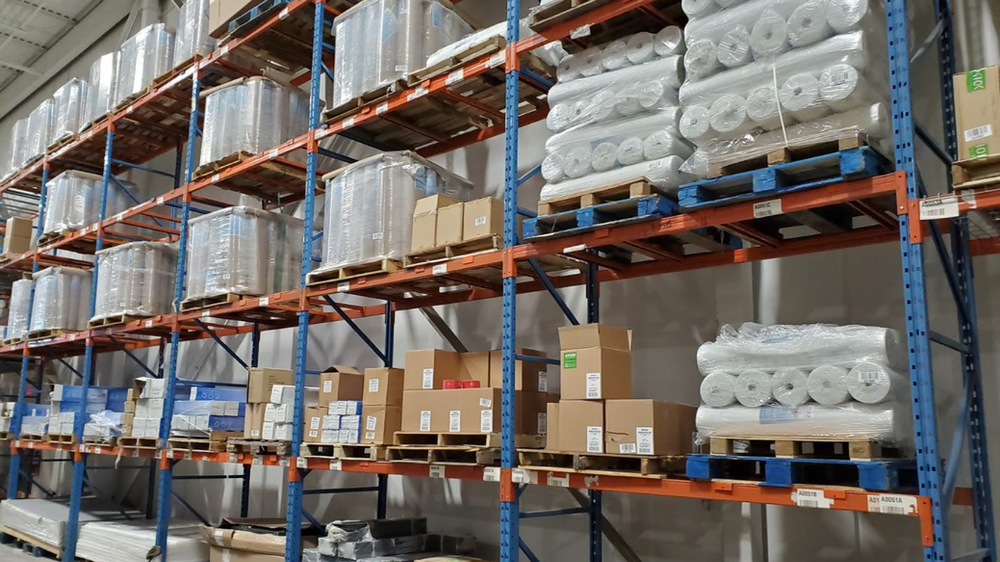 Thankfully, we can deliver for construction professionals like you in two very simple and powerful ways: through exceptional advice and rapid delivery of professional surface protection products.
Explore temporary surface protection products you can trust to perform superbly well, every time, by following the links below:
✓ Floor protection: Including custom-printed Armour Protection Board
✓ Door and edge protection: Including Armour Door Protection Sleeves
✓ Stair tread and riser protection: Including Armour Stair Tread Protector
✓ Kitchen and bathroom protection: Including Bathtub Protection Liner
✓ Adhesive protection tapes: Including Armour Multi-Use Protection Tape
✓ Glass and window protection: Including Armour Premium Glass Film
✓ HVAC protection: Our recommendation? Armour Premium Duct Film
✓ Dust control: Including Zipwall Dust Barriers
✓ Installation tools: Including Carpet Film Applicator
Need help? Because we know 'time is money' in the construction sector, our Ask Axiom virtual surface protection sessions are a quick, expert, no-fuss way to find the answers you need direct from an Axiom specialist. To access your session simply click here. We're glad to assist.
Many customers then begin their partnership with Axiom through our extensive Sample Pack service (we even include a free pack of candy to say thanks!).
Once you've placed your order, we'll work hard behind the scenes to make rapid delivery happen. We can do this thanks to our superb distribution centre network, including our just-launched Vancouver centre, and substantial stock levels.
To start protecting your jobsites, your time and your budget against accidental finished surface damage, ,simply tell us how we can help! We'll be proud to be in your corner.
See also: Don't Kit Up for a Dusty Job Site Without Reading This, Why This All-Terrain Surface Solution is a Must-See
#TemporaryFloorProtection #TemporarySurfaceProtectionProducts #CanadaFloorProtection #Construction #FloorProtection #TemporarySurfaceProtection #CanadianConstruction #ConstructionProtection #ConstructionProfessional #SiteSuperintendent #SiteSupervisor #ConstructionManager #ArmourProtectionBoard #BulldogBoard #DefendAgainstDamage #BulldogBoardFloorProtection #FloorProtectionCanada #ConstructionFloorProtection #BulldogBoard #MullionProtection #TemporaryFrameProtection #TemporaryWindowProtection #GlazingProtection #WindowMullionProtection #AluminumMullionProtection #SlabOnGrade #ConcreteSlab #ConcreteProtection #ConcreteFloorProtection #ConcreteSlabProtection #AxiomSurfaceProtection #StairProtection #Stairs #TemporaryStairProtection #Canada #SiteProtection #StairTread