Latest News
The Axiom Guide: How To Protect Showers And Bathtubs From Getting Damaged During Construction Projects
September 16, 2019
Bathtubs and showers are vulnerable when it comes to construction and renovation projects since they are often made from material such as plastic, stone, tile, or other materials that are easily damaged but not as easily repaired. Repairs to these surfaces can be costly and time consuming and often will never be as good as new. It makes a lot more financial and common sense to protect your tubs and showers ahead of time, rather than repairing them afterwards which can slow down your project schedule causing delays – ultimately time and money.
There are a few key questions you need to ask when it comes to choosing the best solution for protecting your shower or tub. Those key deciding factors are as follows:
Will there be trades and people standing on the tub or shower to complete work?
Is there the potential for impact damage, or just dust and dirt and paint, etc.?
How long will I need to protect the tub or shower for?
Below are various options for protecting your tub or shower, depending on the level of protection that you require.
ARMOUR PROTECTION BOARD – BLACK
This is a 2mm/300 thickness which offers great protection from people standing in your shower or tub and ladders, etc.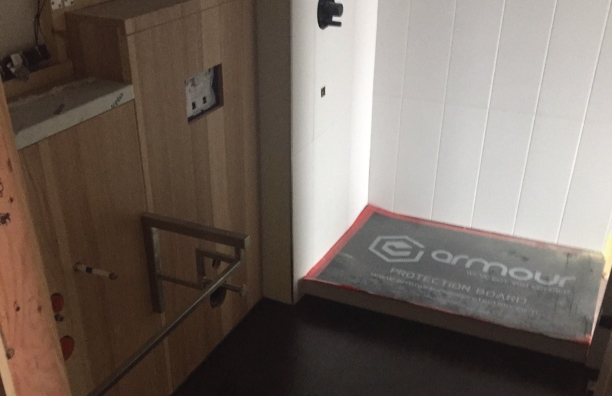 ARMOUR PROTECTION BOARD – TRANSLUCENT
This is a 4mm/650 thickness and offers fantastic protection from impact damages.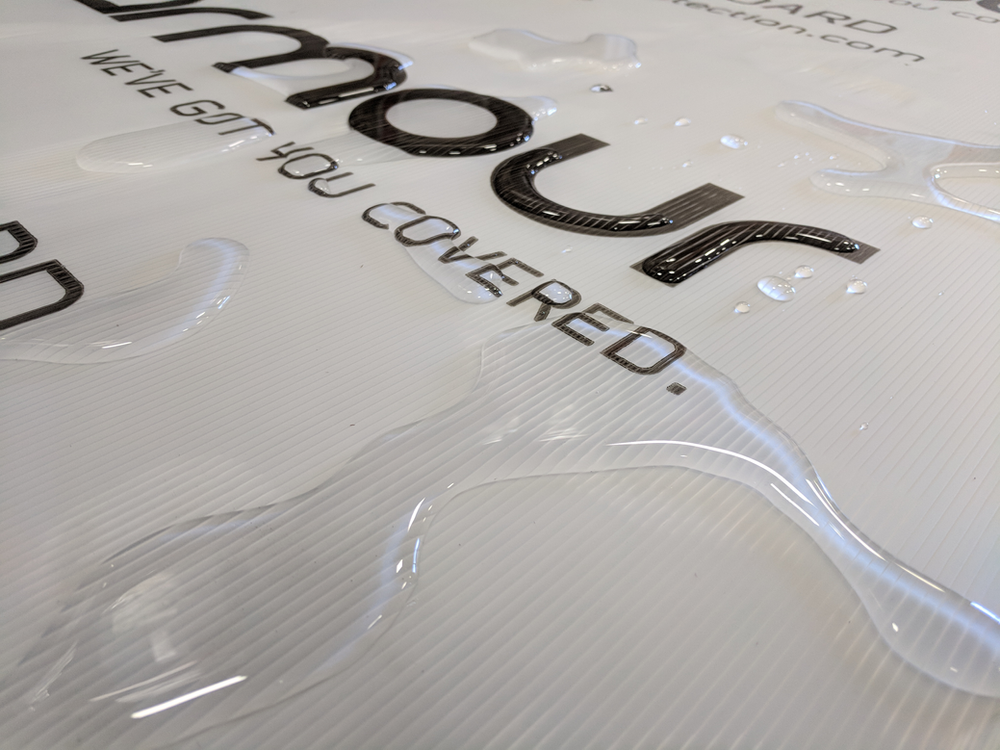 This product is slightly tacky on the underside so that it stays in place when you place it on the tub or shower, and has a fully waterproof top layer to keep all liquids off.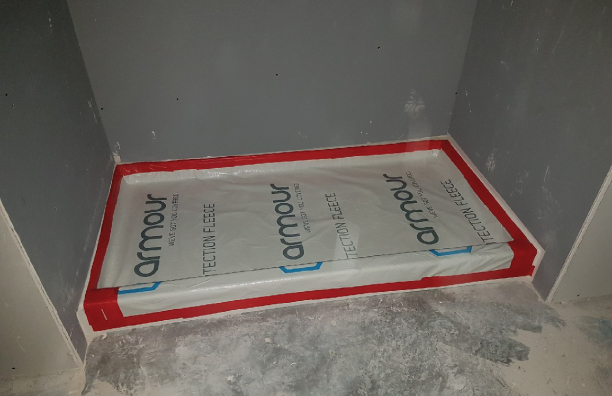 Tub Protectors are manufactured from semi-flexible plastic to provide durable protection during construction and remodeling and expand to fit standard tub styles from 14″ – 16″ in depth.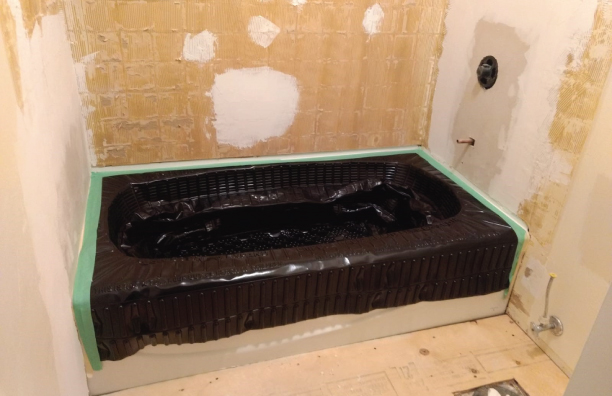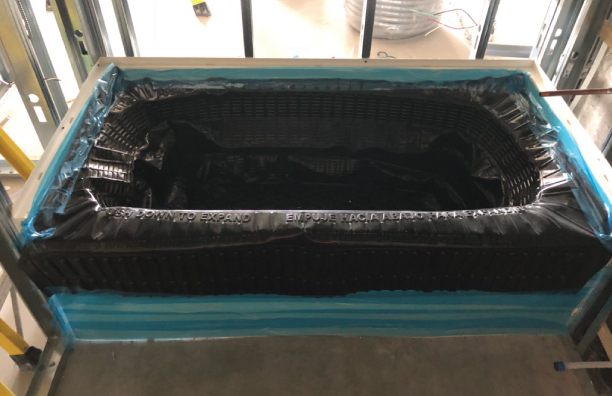 ARMOUR MULTI-USE PROTECTION TAPE
A thicker and more durable film for temporary protection of hard surfaces during construction or renovations with clean removal without leaving residue.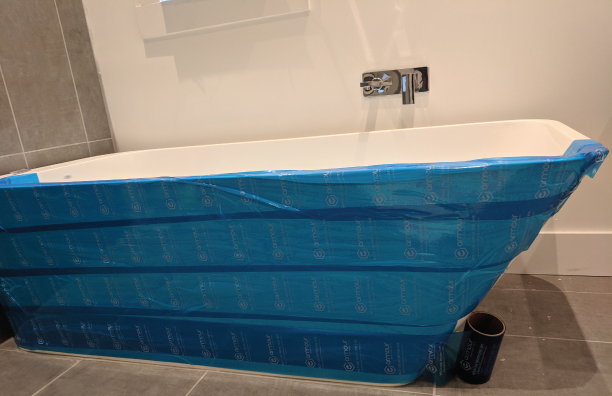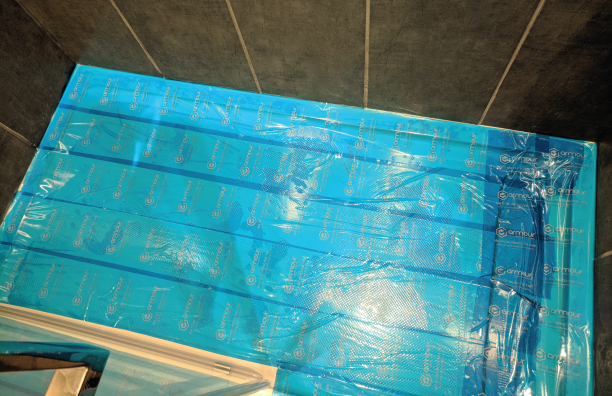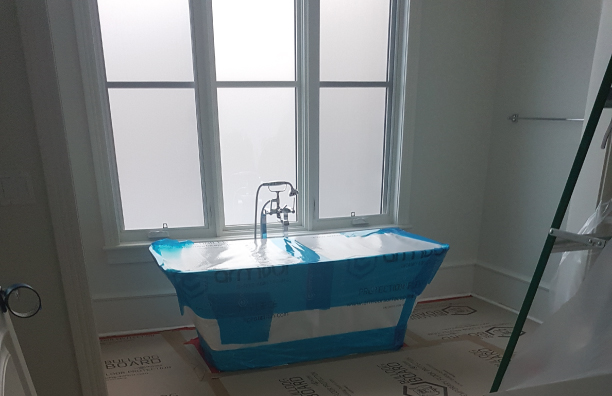 Armour Liquid Mask is a water-based yellow-transparent gel that after drying forms a strong and flexible, easily removable foil that offers protection against scratches, paint, drywall mud, cement, etc.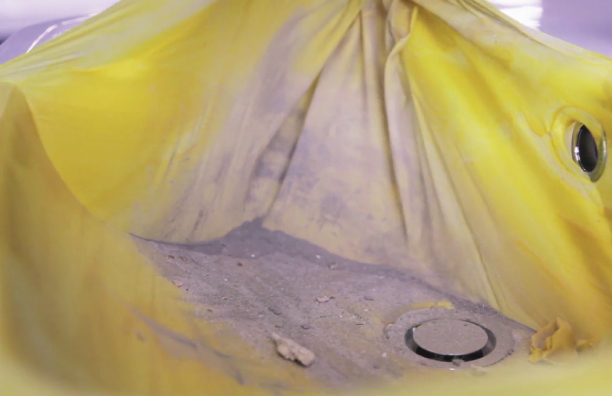 You can view our various other Kitchen & Bathroom Protection product solutions at https://axiomtsp.com/kitchen-and-bathroom-protection
Please reach out to one of our specialists for your project needs to answer your questions and to help you with samples and pricing.
#TemporaryFloorProtection #TemporarySurfaceProtectionProducts #CanadaFloorProtection #Construction #FloorProtection #TemporarySurfaceProtection #CanadianConstruction #ConstructionProtection #ConstructionProfessional #SiteSuperintendent #SiteSupervisor #ConstructionManager #RamBoard #BuilderBoard #Caraustar #Protectafloor #Skudo #BulldogBoard #BulldogBoardFloorProtection #FloorProtectionCanada #ConstructionFloorProtection #BulldogBoard #BulldogBoard #RamBoardToronto #RamBoardOntario #BuilderBoardToronto #BuilderBoardOntario #builderboard #ramboard #carpetshield #MullionProtection #TemporaryFrameProtection #TemporaryWindowProtection #GlazingProtection #WindowMullionProtection #AluminumMullionProtection #SlabOnGrade #ConcreteSlab #ConcreteProtection #ConcreteFloorProtection #ConcreteSlabProtection