Dust Control
Don't Kit Up For A Dusty Jobsite Without Reading This First!
February 28, 2022
You might be tempted to think that kitting up to create a temporary dust barrier on a jobsite is a 'one size fits all' afterthought, but the wrong product can waste a ton of budget and time on site.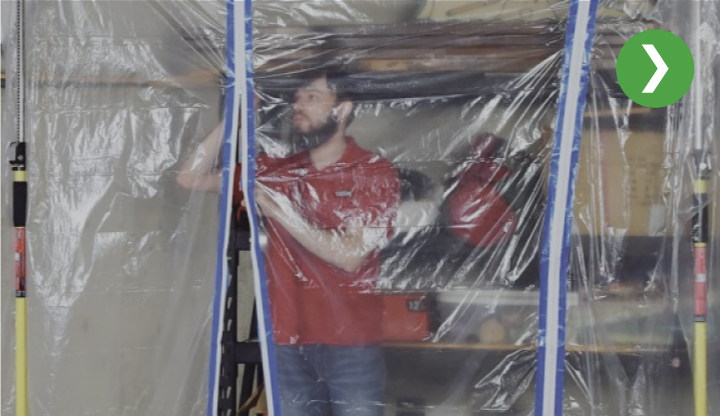 That's because picking the right option from the choice of products available, including a superb new budget-friendly product, often comes down to finding the right balance between cost, convenience and flexibility.
This 'coffee break' guide reveals essential information about dust barrier products and even includes recommendations we think every construction professional should see.
Let's take a closer look…
Dust Barriers from Task Rods to ZipWall: Why Use a Barrier?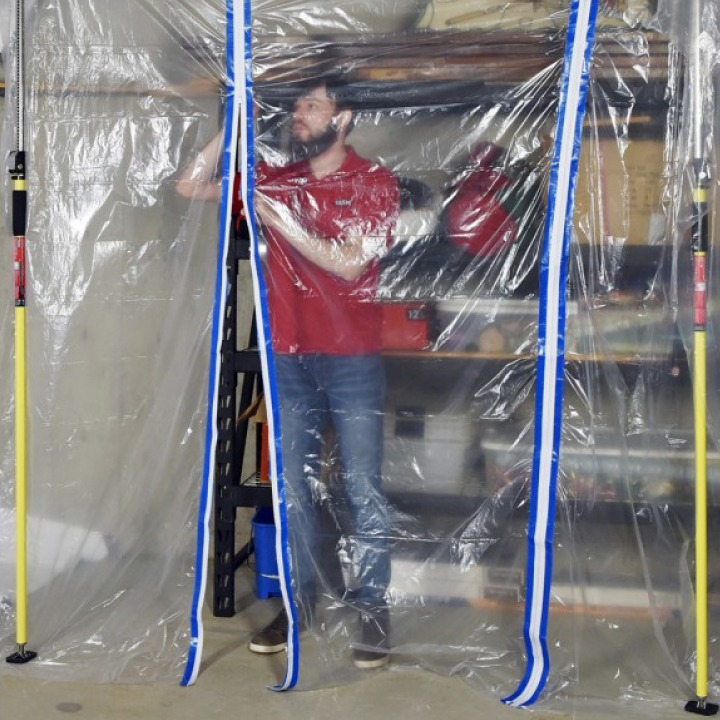 It's simple: any dusty work being carried out in or near a finished space needs a reliable, professional barrier to prevent damage and mess outside the working area.
An effective barrier will help prevent…
✖ Unnecessary clean-up time: By reducing the working area
✖ Client conflict: Thanks to less disruption and a cleaner, tidier jobsite
✖ Faster arrival and finishing at the site: As the barrier will be quick and easy to set up and remove
Plus, a dust barrier will create a partition between your working area and anyone else working nearby. We always urge customers who contact us for advice to prepare a substantial temporary dust barrier where any risk of stray dust would cause issues.
Put simply: the risks around the mess, damage and time-on-site simply aren't worth the relatively small budget needed to set up mitigations.
Ultimately, temporary dust barriers create a more efficient and professional jobsite while giving damage prevention reassurance AND reducing setting up/packing up time.
Dust Barriers from Task Rods to ZipWall: Must-See Options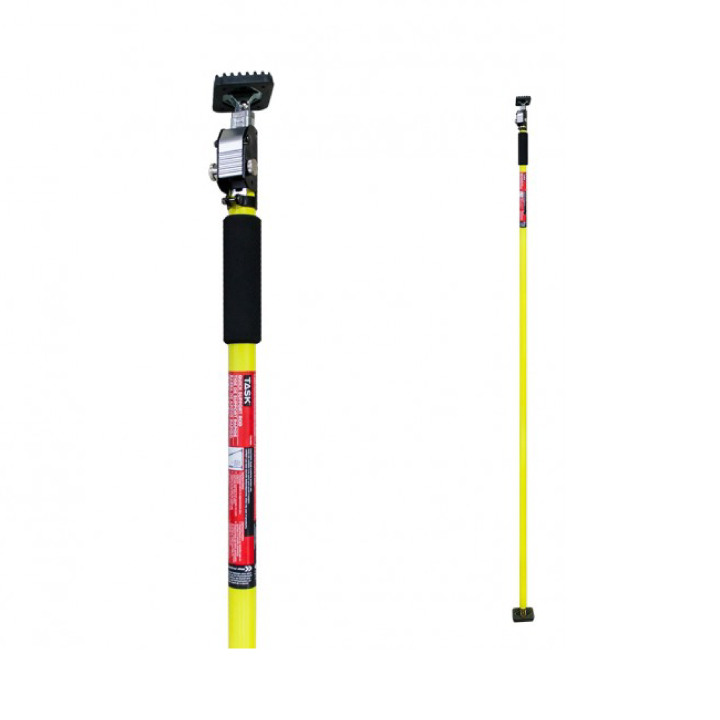 Every dust barrier is different because every jobsite is different!
That's why we're proud to recommend some excellent options (tip: read on to discover how to use our renowned, free Ask Axiom service to take the guesswork out of making the right choice). ✓ The cost-effective option: The new Task Quick Support Rod features a foam grip for easier use in wet conditions, a built-in push-lock pin system for reliable extension hold and tiltable rubber pads.
It's perfect for propping up poly sheeting to create a temporary dust barrier or to keep dust and dirt out of a finished space. And the extendable size of 6ft 9" to 13ft 3" means it can even be used for tasks like holding tiles in place. A highly, highly recommended budget-conscious option.
✓ The flexible option: Having a Zipwall Kit 12ft or Zipwall Kit 10ft means everything you need to create a dust barrier (up to 30ft wide) is included in one carry bag. Just add poly sheeting!
Each strong, lightweight pole features anodized aluminium construction and an innovative non-skid, non-marking head and plate. The kit includes four poles with parts (heads, plates, and GripDisk™ non-slip pads), two standard zippers, a carry bag and can be extended or adapted using other Zipwall products.
✓ The ultimate option: A Zipwall Dust Barrier Toolkit delivers the ability to set up a range of dust barrier types within minutes.
Why? Because the toolkit is bursting with high-specification products designed to solve most dust barrier needs quickly and easily. Purchasing the toolkit also means a 'one-time' purchase with a saving over buying the components separately.
Questions? Not sure which is the best option for you? See below to discover how our free advice service makes choosing the right product easier than ever.
The Axiom Difference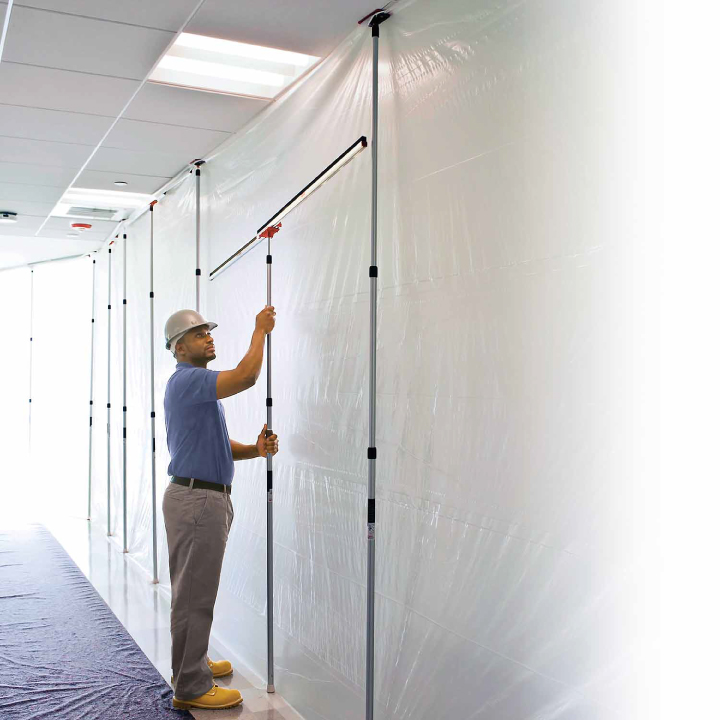 Why Axiom? It's simple. We don't believe in 'traditional customer service'. We believe, passionately, in going much, much further.
Our free Project Assistance for construction pros means live, expert and in-depth help with temporary surface protection challenges. Every time!
The Axiom expert you'll speak to eats, sleeps and breathes temporary surface protection. After all, we're the subject specialists because it's all we do! Book your virtual session here.
Plus, our renowned, rapid delivery service is about to get even faster across Canada thanks to our new Vancouver Distribution Centre joining our network in Calgary and Toronto.
This means delivery to your site as fast as the next day. Questions? Ask our temporary surface protection specialists today. We're here to help.
See also: This Expensive Carpet Protection Error Can Cost You BIG, Why This All-Terrain Product is a Must for All Jobsites
#TemporaryFloorProtection #TemporarySurfaceProtectionProducts #CanadaFloorProtection #Construction #FloorProtection #TemporarySurfaceProtection #CanadianConstruction #ConstructionProtection #ConstructionProfessional #SiteSuperintendent #SiteSupervisor #ConstructionManager #ArmourProtectionBoard #BulldogBoard #DefendAgainstDamage #BulldogBoardFloorProtection #FloorProtectionCanada #ConstructionFloorProtection #BulldogBoard #MullionProtection #TemporaryFrameProtection #TemporaryWindowProtection #GlazingProtection #WindowMullionProtection #AluminumMullionProtection #SlabOnGrade #ConcreteSlab #ConcreteProtection #ConcreteFloorProtection #ConcreteSlabProtection #AxiomSurfaceProtection #StairProtection #Stairs #TemporaryStairProtection #Canada #SiteProtection #StairTread