Floor Protection
New Product: Introducing Tough Floor Protection With A Super Soft Side
February 25, 2023
Watch out, folks! There's a new floor protection sheriff in town.
We're delighted to add to our carefully chosen Axiom portfolio of solutions with yet another incredible product for our temporary floor protection range. And we're already confident it's a game-changer for construction professionals.
This brand-new addition to the Armour Protection Board family has been designed with strength at its forefront making it the MOST DURABLE and HEAVY DUTY floor protection yet.
This means your floor will not get damaged by forklifts or heavy traffic driving over it!
Armour Protection Board – Green HD Can Take The Pressure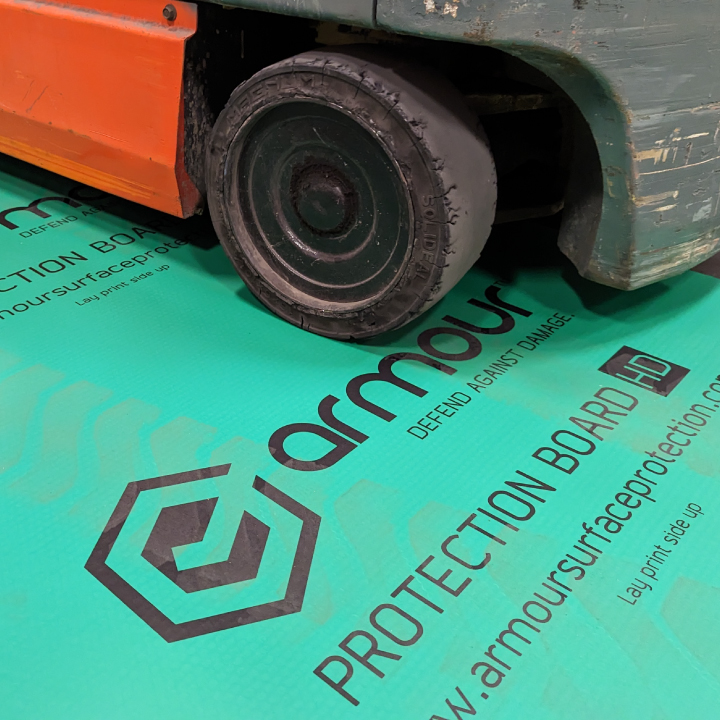 What's the secret to next-level protection? Armour Protection Board – Green HD is the go-to product when you cannot afford to leave anything to chance.
This high-density, 5mm thick plastic sheet has a structural honeycomb core – meaning it can handle extreme impact – but the real advantage? Every sheet comes backed with a soft fleece underside, designed to avoid scuffs and scratches on your pristine finished surfaces.
This soft, non-abrasive solution is a far superior choice to traditional products such as plywood which can easily scratch finished floors – and can be just as cost-effective as it's completely reusable.
It's your first choice if you have an expensive floor or surface to protect. And if you need temporary surface protection over an extended period of time.
In fact, Armour Protection Board Green is happy to work hard on your jobsite for 9 months or more.
More Than JUST Floor Protection…
✓ Slip-resistant surface.
✓ Protects in high traffic areas.
✓ Protects in heavy traffic areas.
✓ Durable – designed to perform for longer.
✓ Excellent grip, every time.
✓ Reuse again and again.
✓ UV resistant for exterior applications.
Fast Install Floor Protection – Easy as 1, 2, 3
The icing on the cake?
Armour Protection Board – Green beats plywood on yet another front: it can be sealed together simply and quickly using Armour Tape.
Armour Tape is polyethylene backed and UV stabilized, meaning it's excellent for seaming and fastening temporary surface protection boards. It comes with serrated edges as standard and other colours can be ordered.
If you've tried finding a tape that works to seal rough plywood – and for extended periods – you'll appreciate this extra benefit!
Simply lay out your lightweight, heavy-duty boards and tape the seams. It's as easy as 1, 2, 3.
How to Order Your Armour Protection Board – Green HD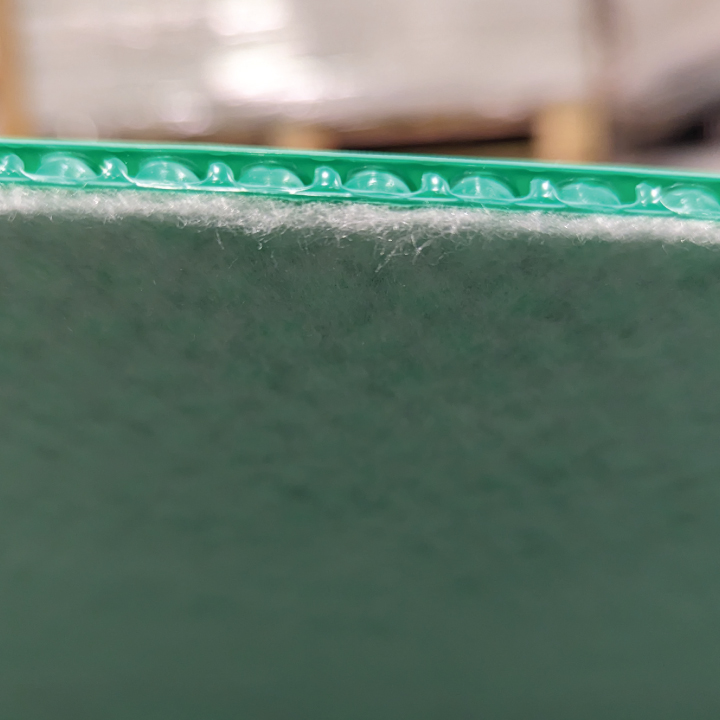 Based in North America? Simply order Amour Protection Board here and you could have your order as fast as the next day. Our dispatch process begins the second an order is received!
To order your sample board (and a free pack of candy as thanks from us!) simply let us know here and we'll send it out without delay.
Questions? Ask our temporary surface protection specialists today. We're here to help
The Axiom Difference
Our reputation for helping clients save time, save money and look good on construction sites makes Axiom the preferred choice among construction professionals.
Choice: We never stop searching for the very latest innovations to add to our range
Direct: Our solutions come straight from the manufacturers, meaning we can work together on pace-setting news ideas
Expertise: We're renowned as experts because temporary surface protection is all we do!
Whether you order right away or reach out for advice first, we'll be proud to help you save time, save money and look good on your jobsites. It's what we do!
See also: How to Choose Temporary Floor Protection, Protecting Polished Concrete from Construction Damage