Latest News
How To Protect Elevators From Construction Trade Damage
October 15, 2021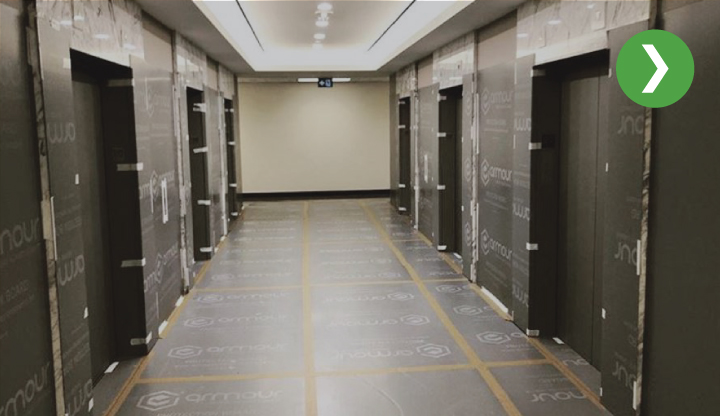 Elevators are often made from steel or aluminum and often have decorative panels made from wood, marble, tile, or other materials. With elevators, there are 2 things that are nearly always guaranteed:
THEY WILL GET USED – This is bound to happen, because it's one of the most convenient methods of getting people and materials from bottom to top, and top to bottom.
THEY ARE NOT CHEAP TO REPAIR IF DAMAGED – Let's face it, if a nice smooth, high gloss exterior panel gets damaged on an elevator, it will typically be a costly repair to rectify the damage.
So how do you do protect elevators effectively in the first place?
ARMOUR MULTI-USE PROTECTION TAPE
Armour Multi-Use Protection Tape is a thick and durable film for temporary protection of hard surfaces that removes cleanly without leaving residue. This is a great solution that offers cost effective protection from damages such as scuffs, scratches, and dust on any hard surface.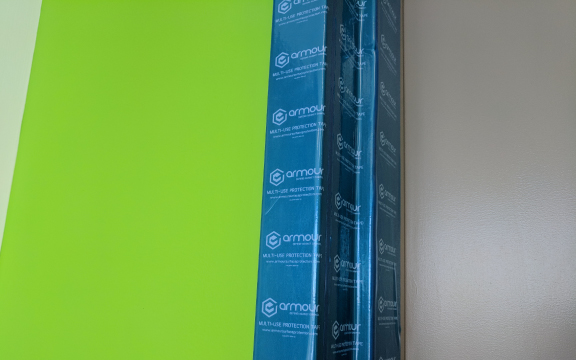 Armour Protection Fleece is made from 160 gsm non-woven synthetic fibres with a tacky anti-slip coating on the under-side, and a waterproof layer on the top-side. This ensures that it stays in place without sliding around on the finished surface, and protects from any liquid penetration. Since it is soft and non-abrasive, it protects from scuffs and scratches especially on smooth high shine surfaces.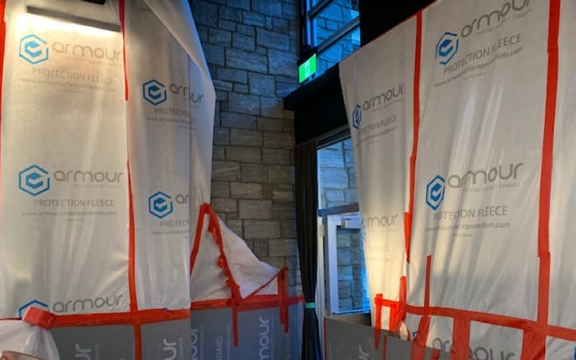 Armour Protection Board is a thick fluted plastic sheet product which is versatile, easy to use and install, and can be used in many different applications as a temporary surface protection solution. This solution is available in Black 2mm, Translucent 4mm, and Grey 4mm High Density.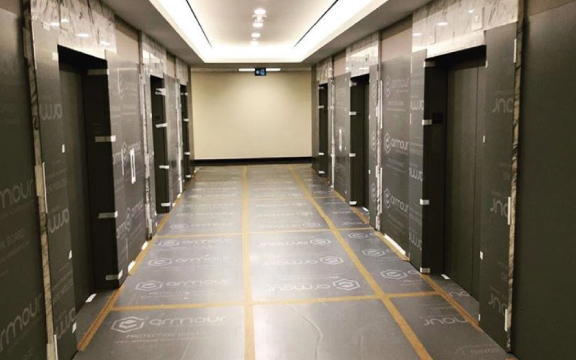 ARMOUR CORNER GUARD EDGE PROTECTOR
Armour Corner Guard Edge Protectors are made from high density compressed card material that offers protection from impact. They are reusable time after time making them a low cost but effective way to protect any corner from damage.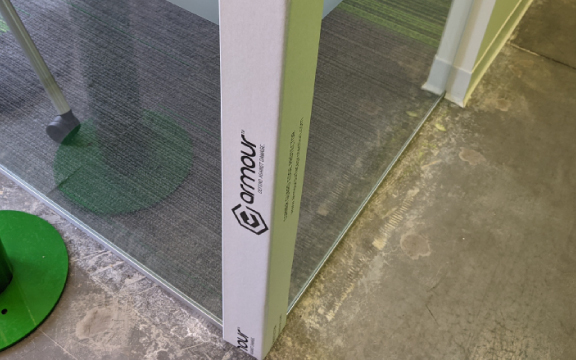 Here at Axiom Surface Protection we have a solution for your temporary protection problem! If you need assistance in choosing the correct temporary surface protection solution for your project, please reach out to the friendly #TeamAxiom wherever you are in Canada.
#TemporaryFloorProtection #TemporarySurfaceProtectionProducts #CanadaFloorProtection #Construction #FloorProtection #TemporarySurfaceProtection #CanadianConstruction #ConstructionProtection #ConstructionProfessional #SiteSuperintendent #SiteSupervisor #ConstructionManager #ArmourProtectionBoard #BulldogBoard #DefendAgainstDamage #BulldogBoardFloorProtection #FloorProtectionCanada #ConstructionFloorProtection #BulldogBoard #MullionProtection #TemporaryFrameProtection #TemporaryWindowProtection #GlazingProtection #WindowMullionProtection #AluminumMullionProtection #SlabOnGrade #ConcreteSlab #ConcreteProtection #ConcreteFloorProtection #ConcreteSlabProtection #AxiomSurfaceProtection #StairProtection #Stairs #TemporaryStairProtection #Canada #SiteProtection #StairTread