Latest News
Happy Holidays From Team Axiom
December 23, 2020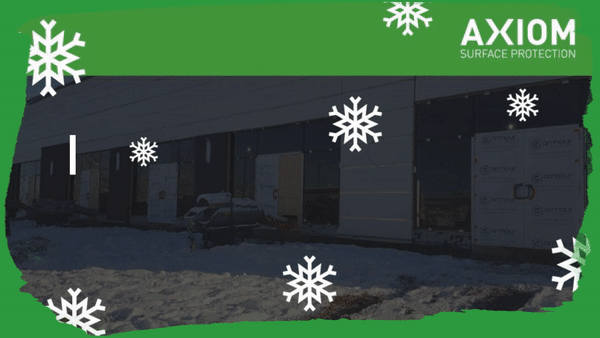 We would like to thank you for your interest / support / and business with us this year!
2020 has been a challenging year for many of us, and with the support from our customers, suppliers, team, and community spirit, we've been able to come through it stronger!
So bring on 2021 – we've got lots of new and exciting things happening here at Axiom, and we can't wait to share them with you!
HOLIDAY HOURS
Thursday December 24 – 7am-1pm
Friday December 25 – Closed
Monday December 28 – Closed
Tuesday December 29 – 7am-5pm
Wednesday December 30 – 7am-5pm
Thursday December 31 – 7am-1pm
Friday January 1 – Closed
WHAT'S NEW FOR 2021?
New products launching early in the new year
New product catalogue launching early in the new year
Expanding the team to support our customers Canada Wide
And lots more! Stay tuned.
Here at Axiom Surface Protection we have a solution for your temporary protection problem! If you need assistance in choosing the correct temporary surface protection solution for your project, please reach out to the friendly #TeamAxiom!
#TemporaryFloorProtection #TemporarySurfaceProtectionProducts #CanadaFloorProtection #Construction #FloorProtection #TemporarySurfaceProtection #CanadianConstruction #ConstructionProtection #ConstructionProfessional #SiteSuperintendent #SiteSupervisor #ConstructionManager #ArmourProtectionBoard #BulldogBoard #DefendAgainstDamage #BulldogBoardFloorProtection #FloorProtectionCanada #ConstructionFloorProtection #BulldogBoard #MullionProtection #TemporaryFrameProtection #TemporaryWindowProtection #GlazingProtection #WindowMullionProtection #AluminumMullionProtection #SlabOnGrade #ConcreteSlab #ConcreteProtection #ConcreteFloorProtection #ConcreteSlabProtection #AxiomSurfaceProtection #StairProtection #Stairs #TemporaryStairProtection #Canada #SiteProtection #StairTread