Floor Protection
Bulldog Board Temporary Floor Protection – A Canadian Brand
May 24, 2018
We all know that during construction and renovation projects, one small defect can become a major problem for a multitude of people. That is why it is so important to ensure that you protect your floors and other vulnerable surfaces during the construction and renovation phases.
Bulldog Board has a reputation in the industry as a high quality temporary floor protection solution that defends against damage. Bulldog Board comes standard with more features packed into it than any other paperboard floor protection on the market. All of this is wrapped up with exceptional value in an easy solution to keep your floors protected from damage during construction and renovations.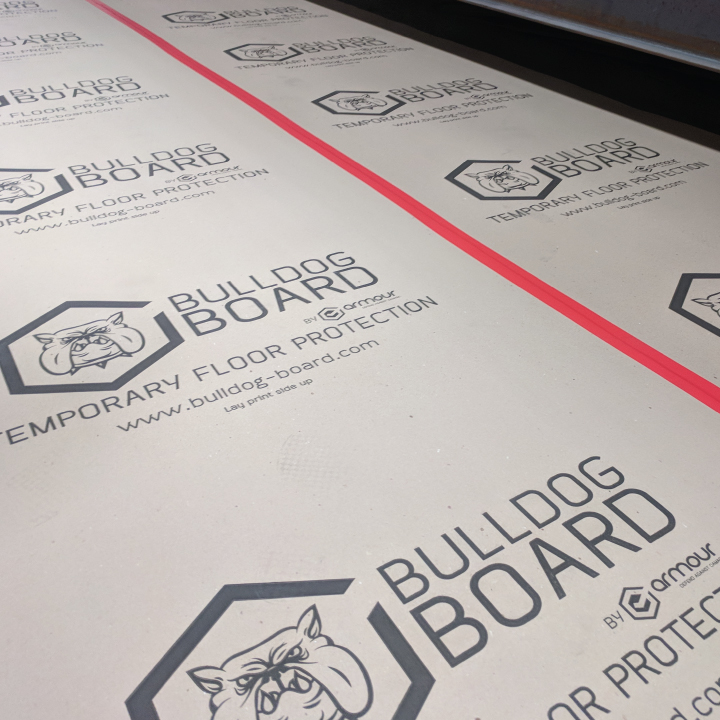 ARMOUR SPILL PROTECTION
LAYS OUT FLAT AND FAST
ARMOUR BREATHE TECHNOLOGY
HEAVY DUTY PROTECTION
ARMOUR WALL PROTECTION
CONTRIBUTES TO LEED CREDITS
IMPACT RESISTANT
RE-USABLE AND 100% RECYCLABLE
If you are looking for a high quality but cost effective way to protect your floors in Canada, then reach out to us about Bulldog Board and support a Canadian Brand in the process!
Axiom Surface Protection stocks large quantities of Bulldog Board Temporary Floor Protection ready for delivery across Canada.
Protect your floors with this quality Paperboard Temporary Floor Protection solution.
View Bulldog Board here – https://axiomtsp.com/product/bulldog-board
#TemporaryFloorProtection #TemporarySurfaceProtectionProducts #CanadaFloorProtection #Construction #FloorProtection #TemporarySurfaceProtection #CanadianConstruction #ConstructionProtection #ConstructionProfessional #SiteSuperintendent #SiteSupervisor #ConstructionManager #RamBoard #BuilderBoard #Caraustar #Protectafloor #Skudo #BulldogBoard #BulldogBoardFloorProtection #FloorProtectionCanada #ConstructionFloorProtection #BulldogBoard #BulldogBoard