Latest News
Axiom Gives Back | Donates Temporary Surface Protection To Habitat For Humanity
December 21, 2021
Habitat for Humanity Southern Alberta is a non-profit organization that brings the community together to help families build strength, stability and independence through affordable home ownership.
With the help of sponsors, donors, community partners and volunteers, they build homes alongside future Habitat homeowners to provide a solid foundation for better, healthier futures.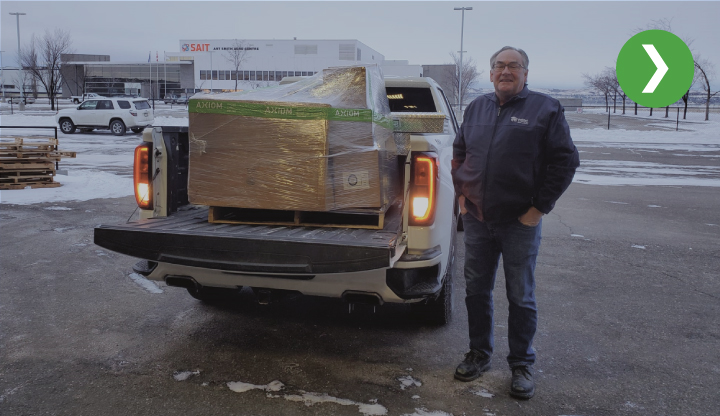 Families purchase their homes with no down payment and no interest, and mortgage payments never exceed more than 25 percent of each family's total household income.
Since 1990, they have partnered with more than 300 families across southern Alberta, affecting the lives of nearly 900 children.
Axiom was happy to support this local charity with the donation of temporary surface protection products to show our appreciation and support!
This year, 15 families and 37 children began their journey into home ownership and they started building 23 affordable homes which is transforming the futures of families in Southern Alberta!
Here at Axiom Surface Protection we have a solution for your temporary protection problem! If you need assistance in choosing the correct temporary surface protection solution for your project, please reach out to the friendly #TeamAxiom!
#TemporaryFloorProtection #TemporarySurfaceProtectionProducts #CanadaFloorProtection #Construction #FloorProtection #TemporarySurfaceProtection #CanadianConstruction #ConstructionProtection #ConstructionProfessional #SiteSuperintendent #SiteSupervisor #ConstructionManager #ArmourProtectionBoard #BulldogBoard #DefendAgainstDamage #BulldogBoardFloorProtection #FloorProtectionCanada #ConstructionFloorProtection #BulldogBoard #MullionProtection #TemporaryFrameProtection #TemporaryWindowProtection #GlazingProtection #WindowMullionProtection #AluminumMullionProtection #SlabOnGrade #ConcreteSlab #ConcreteProtection #ConcreteFloorProtection #ConcreteSlabProtection #AxiomSurfaceProtection #StairProtection #Stairs #TemporaryStairProtection #Canada #SiteProtection #StairTread