Latest News
Axiom Expands Reach: Introducing Our New Distribution Centre In Montreal, Quebec
October 5, 2023
In the bustling world of construction, timely deliveries and efficient distribution are essential.
At Axiom, we understand the importance of seamless operations for construction professionals. That's why we're thrilled to announce the opening of our brand-new Distribution Centre in Montreal, Quebec.
With this strategic move, we're revolutionizing how construction professionals and projects are supported across the province.
Here's exactly how our new distribution centre will help our construction professionals:
Streamlined Solutions, Speedy Deliveries
We know that time is of the essence! That's why our new Distribution Centre in Montreal is stocked with our complete range of surface protection solutions, all ready for same/next day delivery.
No more waiting or delays – now, construction professionals across Quebec can rely on us to quickly deliver the products they need directly to their jobsites.
Free Delivery On Orders Over $750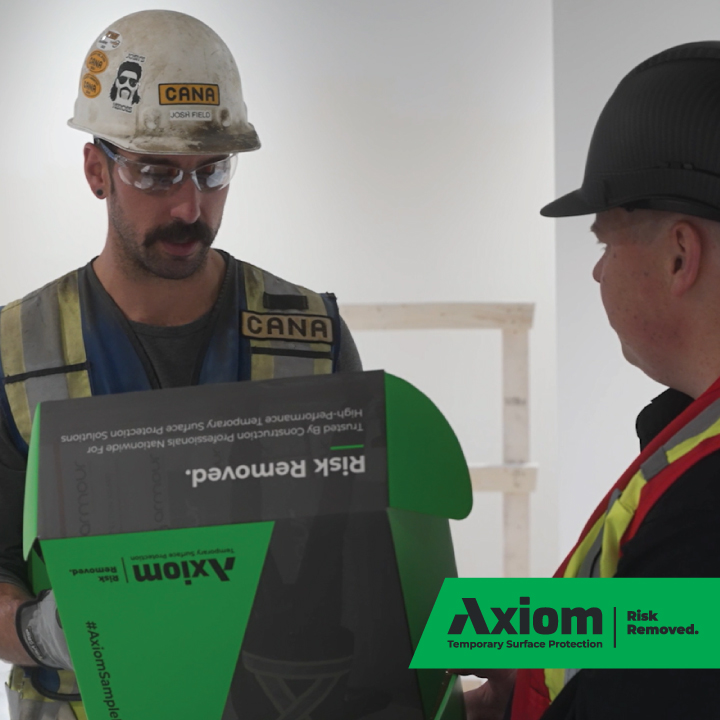 At Axiom, we believe in providing value that goes beyond exceptional products.
To make your experience even more cost-effective, we're excited to offer free delivery on orders over $750!
This means that you not only receive top-tier surface protection solutions but also save on delivery costs, allowing you to allocate your budget where it matters most – your projects.
Support In Your Language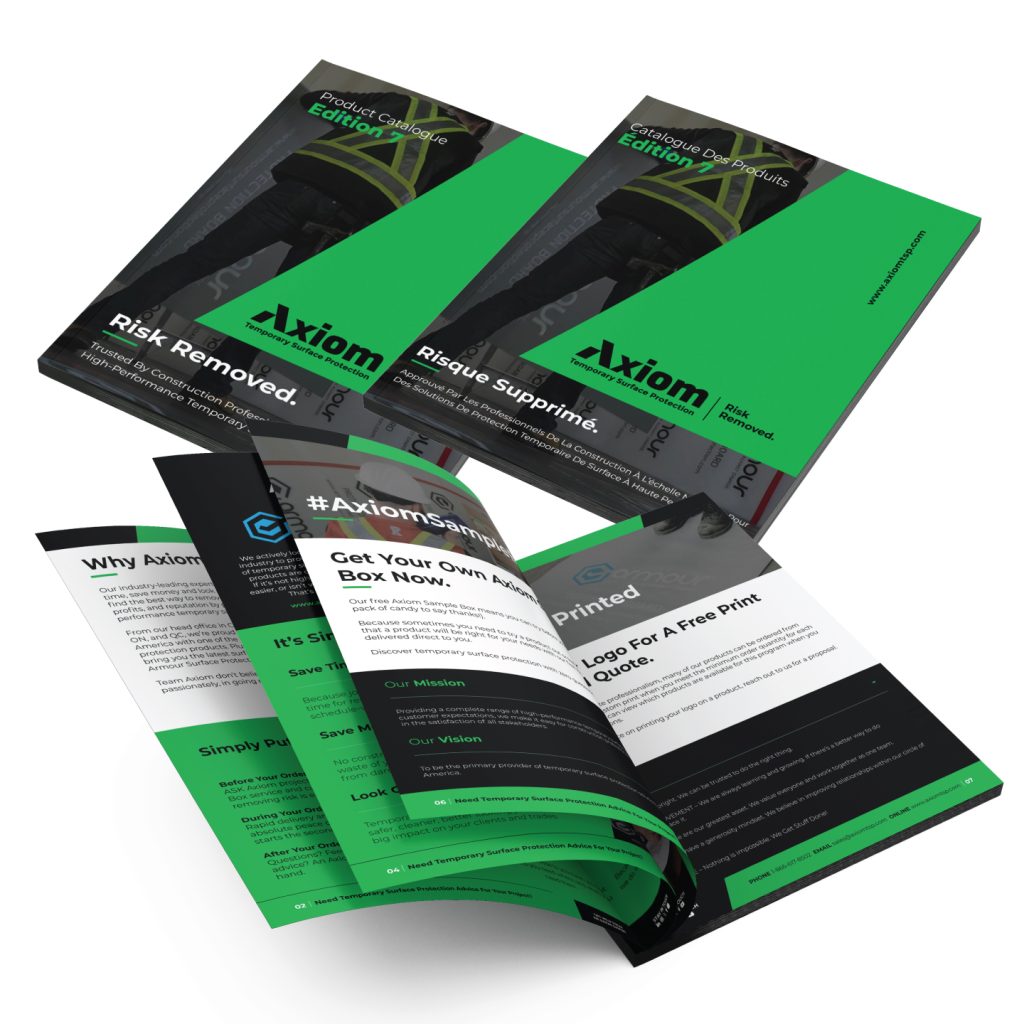 Communication is key, and we're committed to ensuring that language isn't a barrier to exceptional service.
Our team members are bilingual, and our catalogues are available in both English and French. This means you can easily access the information you need and communicate seamlessly with our team, making your experience with Axiom as smooth as possible.
Discover our digital and physical catalogues here: https://axiomtsp.com/order-your-printed-catalogue/
Elevating Your Projects With Axiom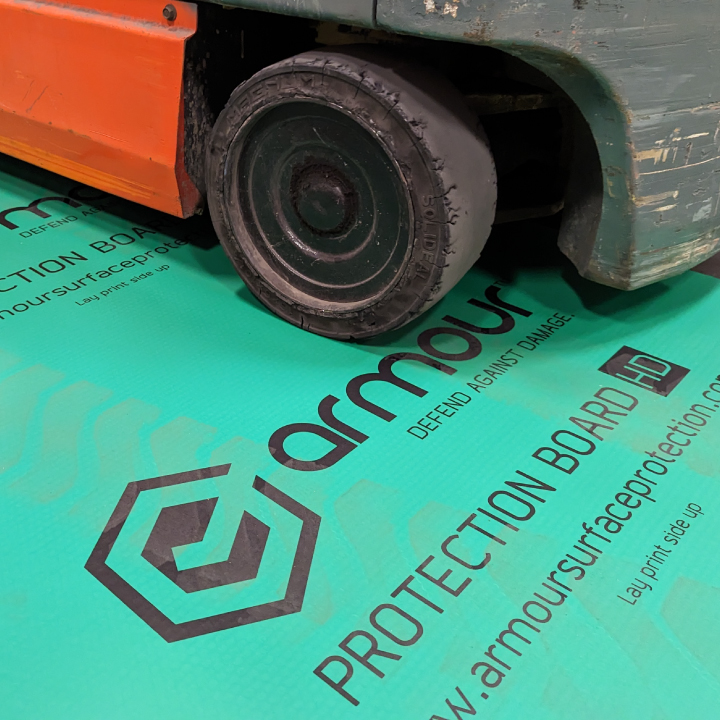 The opening of our new Distribution Centre is a testament to our dedication to providing construction professionals with the best possible support and the surface protection solutions you need to thrive.
We understand the challenges you face, and we're here to make your projects smoother, more efficient, and more successful.
With streamlined solutions, prompt deliveries, cost savings, and comprehensive support, Axiom is your partner in achieving project excellence.
As we step into this new phase of expanded distribution capabilities, we're excited about the positive impact it will have on construction projects throughout Quebec. 
We're Here To help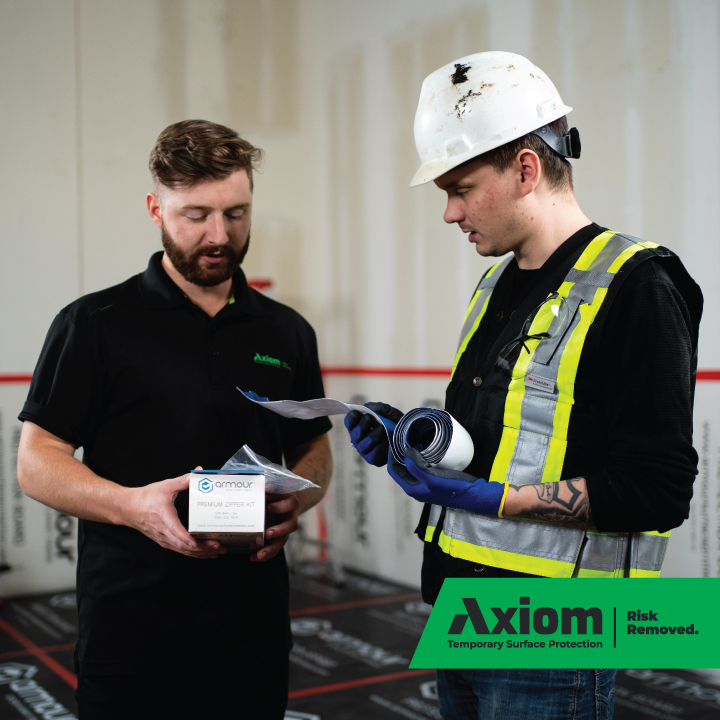 Construction professionals can contact their Axiom Temporary Surface Protection Key Account Manager for help with their orders at any time.
Don't have an Axiom contact yet? There's an Axiom Key Account Manager for every region in Canada! Simply contact us to find yours.
Plus, our free Project Assistance service makes finding exactly the right combination of solutions as simple as booking a call.
Why trust our specialists? Well, we're the market-leading temporary surface protection specialist because we eat, sleep and breathe temporary surface protection.
Questions? Let's talk temporary surface protection!
See also: Axiom Sample Box Service, Explore Every Temporary Surface Protection Product You Could Ever Need!