Latest News
ASK Axiom Virtual Sessions | Advice, Support, Knowledge
July 23, 2021
Have you got a temporary surface protection challenge that you can't solve? Or, do you simply want to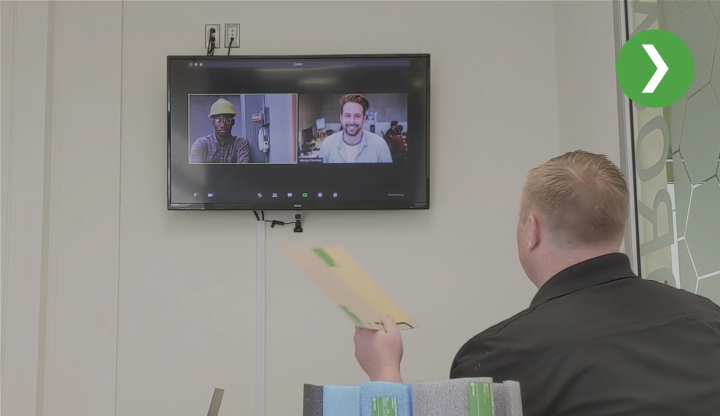 learn more about potential solutions, the know-how, and experience from other similar challenges that have been overcome before? Just ASK Axiom.
ADVICE
SUPPORT
KNOWLEDGE
​
Join a #TeamAxiom expert virtually – it's as though you're actually here with us!
Here at Axiom Surface Protection, we are now offering FREE virtual sessions with a temporary surface protection expert that can assist and guide you in what to do with your own specific needs and requirements. Available Canada wide, these sessions can be booked online at www.axiomsp.ca/project-assistance
https://www.youtube.com/watch?v=GNDrgZrTQv8
Here at Axiom Surface Protection we have a solution for your temporary protection problem! If you need assistance in choosing the correct temporary surface protection solution for your project, please reach out to the friendly #TeamAxiom wherever you are in Canada.
#TemporaryFloorProtection #TemporarySurfaceProtectionProducts #CanadaFloorProtection #Construction #FloorProtection #TemporarySurfaceProtection #CanadianConstruction #ConstructionProtection #ConstructionProfessional #SiteSuperintendent #SiteSupervisor #ConstructionManager #ArmourProtectionBoard #BulldogBoard #DefendAgainstDamage #BulldogBoardFloorProtection #FloorProtectionCanada #ConstructionFloorProtection #BulldogBoard #MullionProtection #TemporaryFrameProtection #TemporaryWindowProtection #GlazingProtection #WindowMullionProtection #AluminumMullionProtection #SlabOnGrade #ConcreteSlab #ConcreteProtection #ConcreteFloorProtection #ConcreteSlabProtection #AxiomSurfaceProtection #StairProtection #Stairs #TemporaryStairProtection #Canada #SiteProtection #StairTread