Latest News
All About Armour Surface Protection
April 16, 2018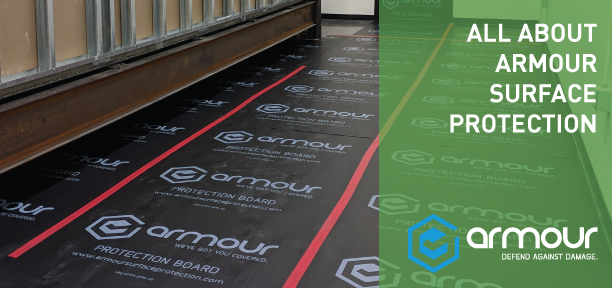 Axiom is committed to providing quality temporary surface protection solutions and we test all of the products we sell to ensure that they meet or exceed the expectations on the job site.
That is why we stock Armour Surface Protection's line of products!
WHO ARE THEY?
They are a Canadian company supplying a complete range of surface protection products to retailers, builders merchants, and distributors throughout Canada.
WHAT DO THEY DO?
They actively look for problems in the construction industry to provide innovative solutions in the form of temporary surface protection products.
WHY DO THEY DO IT?
In North America, there is a lack of innovative temporary surface protection products that are designed to do a job correctly and efficiently whilst providing adequate protection at a price that makes sense.
ARMOUR IS CHANGING THAT.
They are constantly expanding their range of temporary surface protection products in Canada, and all of their products are designed with the end user in mind. If it's not high quality, doesn't help make your job easier, or isn't worth the cost, then it's not Armour. That's the high standard we live by.
If you are looking for a partner that understands temporary surface protection, and has a solution for every protection issue, then please reach out to us! We can't wait to hear from you and look forward to your challenge! Put us to the test now.
BROWSE OUR TEMPORARY SURFACE PROTECTION PRODUCTS HERE
#TemporarySurfaceProtectionProducts #TemporarySurfaceProtectionSolutions #ArmourSurfaceProtection #ArmourFleece #ArmourProtectionFleece #ArmourBoard #ArmourProtectionBoard #ArmourFoamDoorJamb #FoamDoorFrameProtectors #ArmourPremiumCountertopFilm #ArmourCounterTopFilm