Latest News
The Best Solution For Protecting A Concrete Slab
May 23, 2019
Most buildings start with footings and a slab usually poured from concrete. Many times, the slab doesn't require any temporary protection since it will have other flooring materials going down on top, however there is occasions where the SOG (Slab on grade) may require temporary floor protection.
If the concrete slab is going to be polished or finished in some way, it often makes sense to protect it from getting damaged throughout the duration of the project so that it is in better shape to polish or finish at the end of the project.
Let's face it, cracks and chips will only add cost to the finishing of the concrete so why not protect it up front?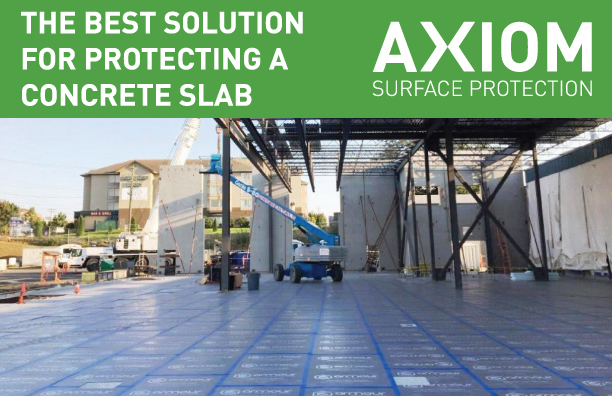 There are a few key questions you need to ask when it comes to choosing the best solution for protecting your slab. Those key deciding factors are as follows:
Will my concrete slab be exposed to the elements, or will it be covered entirely?
What type of traffic will be on my concrete slab? Foot traffic only, or lifts, carts, and tool boxes, etc?
How long will I need to protect my concrete slab for?
If your concrete slab will be exposed to the elements, the best solution to protect it is the Armour Protection Board product. The reason it is the best solution is due to the material being fully 100% waterproof no matter what the weather conditions are. It's lightweight and easy to carry and install, meaning even 1 person can easily install as opposed to having more than 1 person which would at least double your labor cost. This product is available in 3 different grades as below:
ARMOUR PROTECTION BOARD – BLACK
This is a 2mm/300 thickness which offers great protection from standard foot traffic and ladders, etc.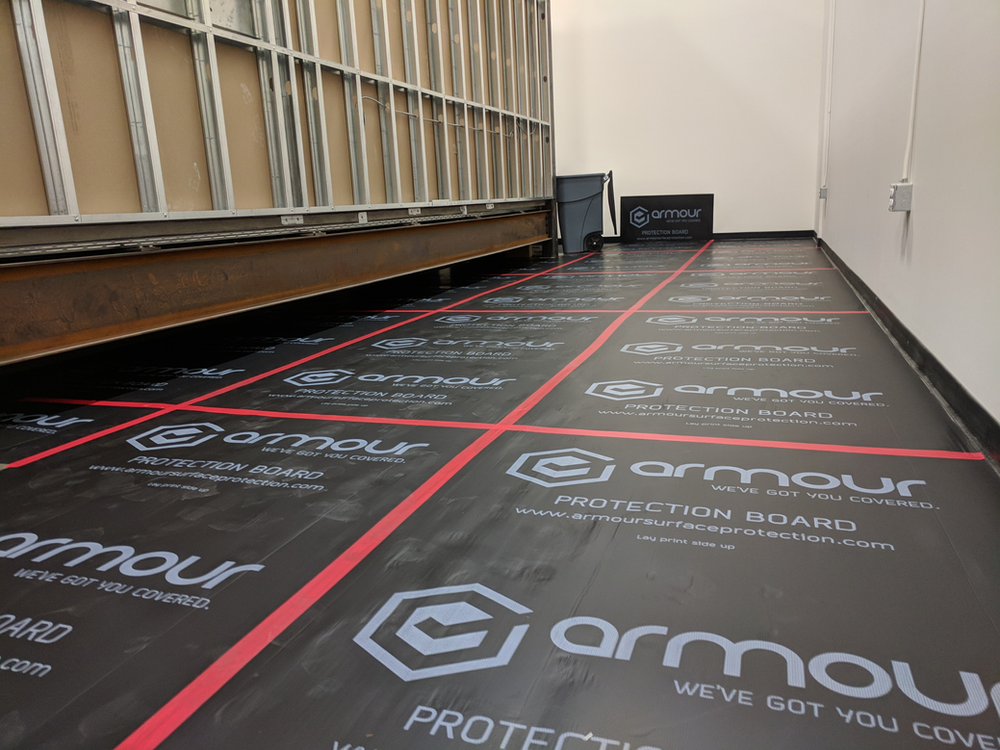 ARMOUR PROTECTION BOARD – TRANSLUCENT
This is a 4mm/650 thickness and offers fantastic protection from scaffolds, carts, and medium traffic.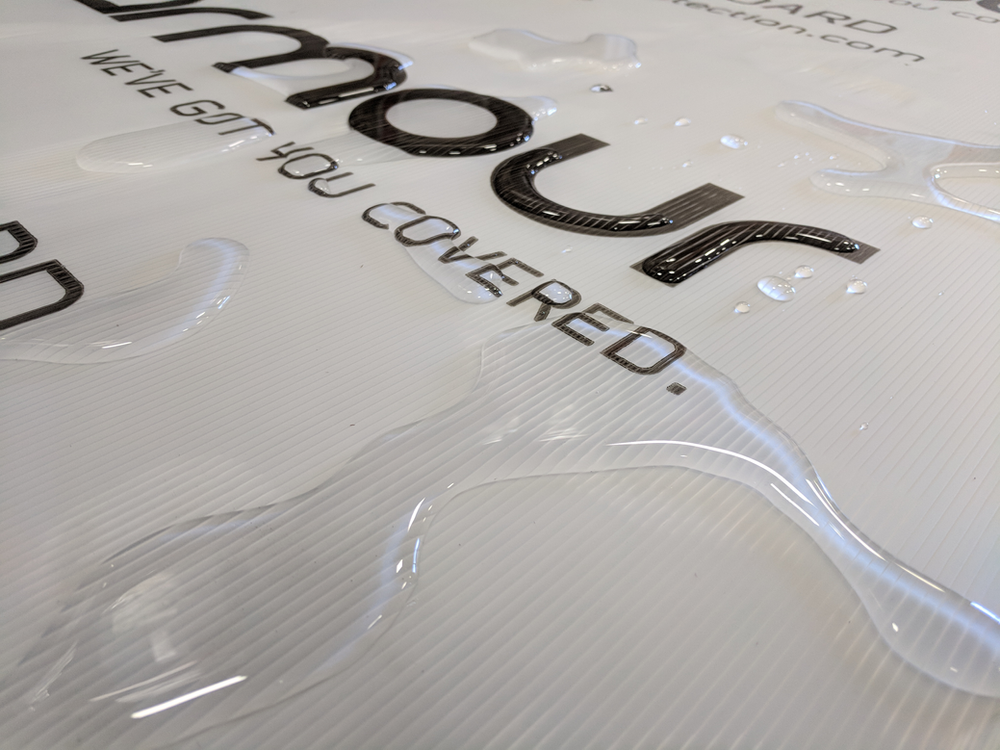 ARMOUR PROTECTION BOARD – GREY
This is a 4mm/1250 thickness which is the most durable one available. This offers amazing protection from lifts and heavy duty equipment.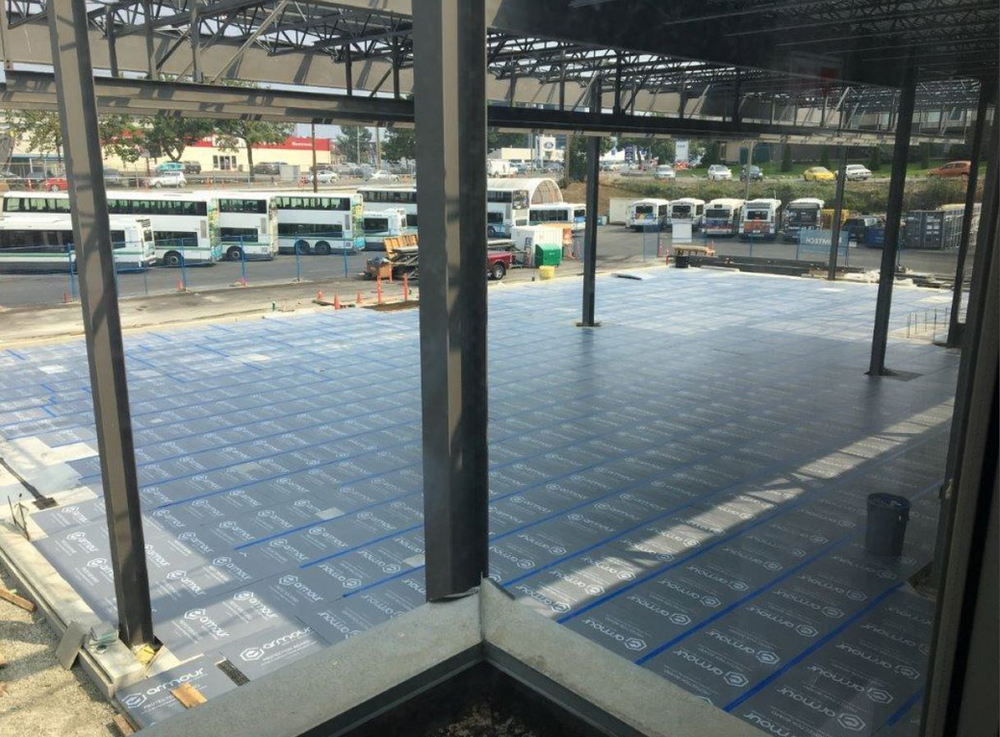 If your concrete slab is going to be covered from the elements, there are even more options that could work including the Armour Protection Board mentioned above. One of which is the Armour Protection Fleece shown below.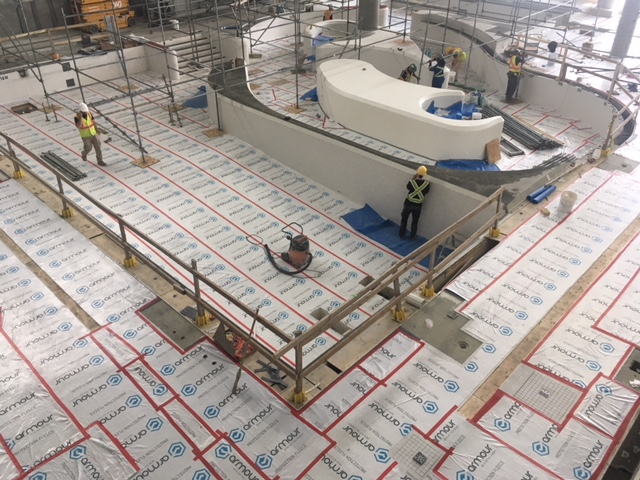 You can view our various other Temporary Floor Protection product solutions at https://axiomtsp.com/floor-protection
Please reach out to one of our specialists for your project needs to answer your questions and to help you with samples and pricing.
#TemporaryFloorProtection #TemporarySurfaceProtectionProducts #CanadaFloorProtection #Construction #FloorProtection #TemporarySurfaceProtection #CanadianConstruction #ConstructionProtection #ConstructionProfessional #SiteSuperintendent #SiteSupervisor #ConstructionManager #RamBoard #BuilderBoard #Caraustar #Protectafloor #Skudo #BulldogBoard #BulldogBoardFloorProtection #FloorProtectionCanada #ConstructionFloorProtection #BulldogBoard #BulldogBoard #RamBoardToronto #RamBoardOntario #BuilderBoardToronto #BuilderBoardOntario #builderboard #ramboard #carpetshield #MullionProtection #TemporaryFrameProtection #TemporaryWindowProtection #GlazingProtection #WindowMullionProtection #AluminumMullionProtection #SlabOnGrade #ConcreteSlab #ConcreteProtection #ConcreteFloorProtection #ConcreteSlabProtection